THREE Extinction Rebellion protesters who glued themselves to an office building used by a 'murderous' coal company have been found guilty of criminal damage.
The women told City of London magistrates the protest last December was proportionate due to Global Coal Management's plan to build a mine in Bangladesh that could displace thousands of vulnerable people.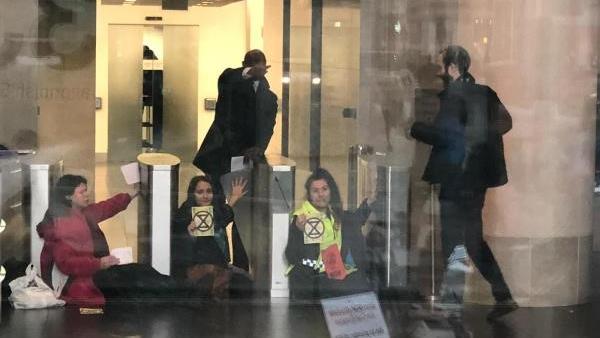 Deputy district judge Paul Booty said: 'The act of glueing oneself to an object was thought through and the possibility of damage could not have slipped your minds, therefore such an act was reckless.' Shulamit Morris-Evans, 23, Angela Ditchfield 41, and Amy Pritchard, 34, were all given a 12-month conditional discharge, ordered to pay £350 each in costs and a £20 surcharge.