SWIMMING is one of the most effective ways to burn calories. In fact, just 30 minutes exercising in the water is worth 45 minutes of the same activity on land. So, with swimming pools remaining closed, but government guidelines now stating you can use outdoor facilities (while staying two metres apart), why not swap your chlorinated swim for a wild one?
Wild swimming (or natural swimming) tends to take place in lakes, ponds, lochs and the sea. It's about having the freedom to swim wherever and whenever you like — with the land owner's permission, of course. Open water swimming, on the other hand, is a more structured approach. Venues are usually accredited lakes, such as The Serpentine in London's Hyde Park, with buoys, lifeguards and safeguarding policies in place.
Both types of swimming have become incredibly popular in the UK with around 7.5million people choosing to swim outdoors in 2018, according to a Sport England Active Lives survey. And it's no wonder, when it's a great all-round workout using multiple muscle groups. Not only that, but there are heaps of health benefits associated with swimming: it can lower stress, reduce anxiety and depression, improve heart health and lung capacity, lower blood pressure and, thanks to it being a low-impact sport, there's also the benefits of increased bone strength while reducing joint pain. Swimming can even reduce long-term health conditions such as heart disease and diabetes by up to 40 per cent.
And the benefits don't end there. Switch to an outdoor swim and you'll get a natural high — the shock of the cold water causes the body to release endorphins — and improve your sleep patterns.
'When you swim outdoors, the cold water stimulates your parasympathetic nervous system (PNS), which is responsible for repairing the body,' says Jon Glenn, Swim England's learn to swim and workforce director. 'Stimulating the PNS promotes a feeling of relaxation, which should deliver a better night's sleep.' It's also said to boost your immune system. 'Cold water makes the heart work harder and pump blood through your capillaries, arteries and veins,' adds Jon. 'Immersing your body in cold water for an hour can shock the immune system and help produce more white blood cells and more antioxidants.
'This can help to boost your immune system and reduce your risk of heart disease and cancer.'
However, if you're new to open water swimming, it's not advisable to simply jump into your local pond.
Firstly, find an accredited venue. 'Don't jump in the water when you don't know what the conditions are like,' says Jon. 'And never go swimming alone. Local swimming groups and wild swimming websites can help with advice on the area and water conditions.'
Then make sure you get kitted out correctly. 'Open water tends to be cold all year round. Cold water shock can literally take your breath away and causes muscles to seize up, which is why it's better to go with someone,' he adds.
'A wet suit will partly help protect you from this and other nasties such as ticks and leeches. Aqua socks and shoes are also a good idea as you never know what could be at the bottom — barbed wire, broken glass etc.' Another reason to choose an accredited venue is water quality. 'We've made big strides with water quality in the UK, but you need to be wary of things like blue/green algae, which can cause skin irritations, flu-like symptoms, and gastrointestinal illness.'
The joys and benefits of swimming outdoors are huge. As is the feeling of being at one with nature. Just be sure you're a confident swimmer and never go alone.
Safety always come first
Swim England is advising that only competent and experienced swimmers use this form of exercise at accredited open water venues — while adhering to social distancing guidelines.
'Sadly, there have been a number of drownings in recent weeks and we want to get the message across that although the water might look inviting in warm weather, that's not always the case,' says Swim England's Jon Glenn.
'Cold water shock, strong currents and not knowing what's under the surface can all lead to people getting into difficulty if they don't know what they're doing. It's even more important at this time that everyone takes extra precautions when swimming in lakes, rivers or the sea — and that includes even the most experienced open-water swimmers.
'We'll be supporting the Royal Life Saving Society UK's Drowning Prevention Week, which starts this Friday, and encouraging everyone to get the necessary skills and knowledge to enjoy the water safely.'
Because of open water swimming's rising popularity, Swim England, the British Triathlon Federation and The Royal Life Saving Society have teamed up to promote SH₂OUT (sh2out.org). The website offers everything a beginner need to know from safe venues, wetsuits and equipment, weather conditions, safe entry and exit of the water, to recovery and nutrition.
What it's really like
'There's something quite exhilarating about entering the cold water when you go wild or open water swimming,' says Jemma Cullen, a beginner who took the plunge just before the virus hit. 'There's a huge sense of freedom, mixed with nervousness when it's a vast space. I find the rhythm of the pace and repetition comforting and it calms my mind. It's a great way to relieve stress and I love the feeling of solitude. I've really missed it since we've been in isolation.'
Get kitted out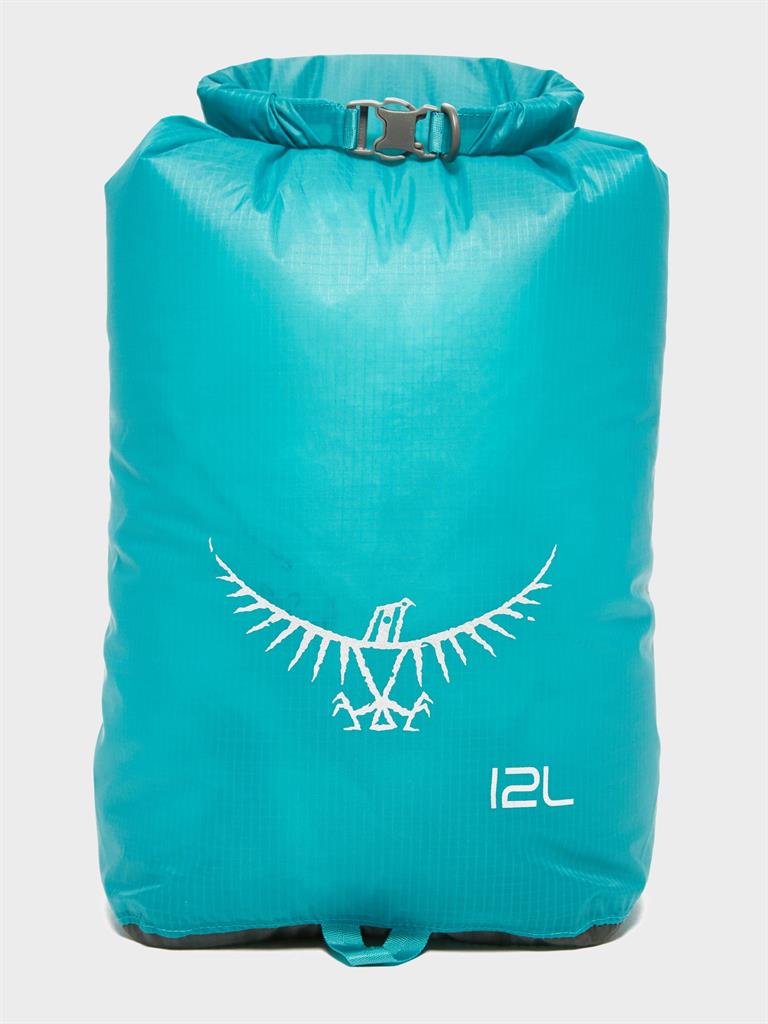 ■ With a waterproof roll-top closure Osprey's Ultralight DrySack will keep essentials safe and dry. £9.99, Wiggle, wiggle.co.uk
■ These Legend Polarised Swimming Goggles will block UV rays and anti-fog technology allows a clearer view. £25, Sundried, sundried.com
■ This Easy-Fit Silicone Swimming Cap offers 30 per cent more stretch, so is great for long hair. £8, Zoggs, zoggs.com
■ Invest in this Fastskin Xenon Tri Suit to give extra protection in the water. £70, Speedo, speedo.com
■ Protect against cold water shock by wearing this Women's Advance wetsuit. £179, Zone3, zone3.com
■ This towel-in-a-bag is light, soft and dries quickly. RNLI 2-in-1 Quick Dry Beach Towel Bag, £12, RNLI Shop, shop.rnli.org
■ Because there aren't changing rooms when you're wild, be sure to take along this waterproof, windproof, fleece-lined, Pro Change Robe. £119.95, Red Original, redoriginal.com
■ Hot for 12 hours or cold for 24, whatever your preference after exercise this Pink Blossom Ohelo water bottle has you covered. £30, Ohelo, ohelobottle.com
■ This water-resistant Ultrasun Sports Gel SPF50 is a sun protection must for an outdoor swim. £23.80 (200ml), Feel Unique, feelunique.com
■ These DigiHero Quick-Dry Aqua Socks have a rubber sole to protect feet when swimming. £9.98, Amazon, amazon.co.uk
■ For more information about the benefits and safety advice for open water swimming visit swimming.org/swimengland