'KEANU' means 'cool breeze over the mountains' in Hawaiian. Of course it does. It's the perfect name for an enigmatic icon who has floated above the frenzied fads and fashions of Hollywood for 30 years, eternally maintaining his inscrutable Keanu-ness as unchangingly as his 1990s hair curtains. So why the sudden explosion of Keanu fever?
The 54-year-old has four films out this year (if you count the 20th reissue of The Matrix), making 2019 'peak Keanu' in a way not seen since the 1991 triple whammy of My Own Private Idaho, Bill And Ted's Bogus Journey and Point Break. Yet that's just the tip of his cross-generational, pan-global, multimedia pop-cultural resurgence. Wanna be part of the Keanuverse? Let us get you up to Speed (ho ho).
Keanucon
'He was an obvious choice to devote a film festival to because nobody's mad at Keanu Reeves, he's such an endearing figure,' says Megan Mitchell, co-founder of the first ever KeanuCon, a weekend-long, ten-film celebration of The Matrix star that took place on April 27 and 28 in Glasgow.
As one half of Matchbox CineClub, an independent exhibitor for 'cineoutcasts, orphans and outliers', Mitchell had already mounted Cage-a-rama, a recurring hit festival dedicated to Nicolas Cage. Even so, Mitchell and partner Sean Welsh were overwhelmed by the mad Keanu love. Not only was KeanuCon sold out months in advance, its reach extended way beyond Scotland.
'We were trending on Reddit and had coverage from Argentina and Nigeria, right across Europe and the States,' she says. 'The response really has been global.'
Panic not: KeanuCon returns next year in a bigger venue. See matchboxcineclub.com
Films
Generation X-ers of Reeves' own generation will delight in this week's release, Destination Wedding, a romcom reuniting Reeves with fellow ageless 1990s icon Winona Ryder. Did they make some vampiric immortality pact on Bram Stoker's Dracula together?
Next week Reeves is back in John Wick: Chapter 3 — Parabellum, the thus far £107 million franchise that's relaunched him as a millennial action star. Come summer you can see (well, hear) him voicing Duke Caboom, a cocky Canadian stunt action figure, in Toy Story 4. He's also signed up for the next Fast & Furious movie, plus — 28 years after Bogus Journey — a Bill & Ted threequel that's finally been green-lit.
Talk about cross-generational appeal. Romance/comedy/action/animation — the man has range. Even though his critics would argue he is equally wooden and unreactive in every role — a bit like a tree being hit in the face with a frying pan. If a tree had a face.
Fashion
Loved by GQ magazine for his 'normcore' style, Keanu has been working the same look so long (jeans, boots, aviators, leather jacket, those curtains) that it's right back on trend.
Recently named the new face of Saint Laurent, the first black-and-white images released play to Keanu's classic strength, à la The Matrix: intense and brooding, as if trying to download a large computer file into his brain while wearing expensive sunglasses. This campaign marks his return to the exclusive end of advertising this year following an ad campaign for Squarespace last year featuring him 'surfing' (ie standing up and balancing) on a motorbike. Only Keanu.
Music
Reeves' stint playing bass in Dogstar, his hit indie grunge band, had fans suggesting he shouldn't give up his day job. However, he's down with the kidz this year, albeit unintentionally, after rapper Logic scored a top 20 hit with a track called Keanu Reeves.
Memes
In 2010 a 'Sad Keanu' meme was created after a snap of a mournful-looking Reeves eating a sandwich went viral. It was then Photoshopped into multiple other images including Keanu in front of a large number of cats, leading to claims Reeves had saved the kitties from euthanasia (he hadn't).
He's certainly had more than his share of tragedy: his girlfriend (Jennifer Syme) was killed in a car crash in 2001, 16 months after giving birth to their stillborn daughter — something he never talks about because, aside from being considered one of the nicest A-list actors around, he's also one of the most private.
And his vulnerability is a large part of his screen appeal: even his hardened assassin, John Wick, is only driven to violence after someone kills his dog. So June 15 officially became 'Cheer Up Keanu Day'. And why not? As Bill and Ted's most bodacious motto goes: 'Be excellent to one another.'
Keanu's least bodacious lines
Point Break (1991)
Keanu's most infamous line came in the surf-cop classic where, upon being handed a shotgun by the bad guys, he screams 'I AM AN F-B-I AGENT', like a man who'd forgotten how to spell.
Bram Stoker's Dracula (1992)
The saddest thing about his British accent in Coppola's underrated (if trashy) vampire flick is that it makes his butchery of lines like 'I know where the bastard sleeps' more distressing.
Much Ado About Nothing (1993)
Kenneth Branagh boldly cast Reeves in the Shakespearean drama but it backfired. His overwrought delivery of 'The lady is disloyal' is classic Keanu.
Johnny Mnemonic (1995)
Keanu went full Nicolas Cage in this ham-fisted turn. Watch it for Keanu gradually losing his mind and screaming 'I want room service!' on a smoky hill with no hotel in sight.
The Watcher (2000)
A movie so bad that Keanu admitted his friend forged his signature to get him to star in it. He delivers the super-cheesy 'I thought it would keep us together forever'.
Why has cinema gone to the dogs?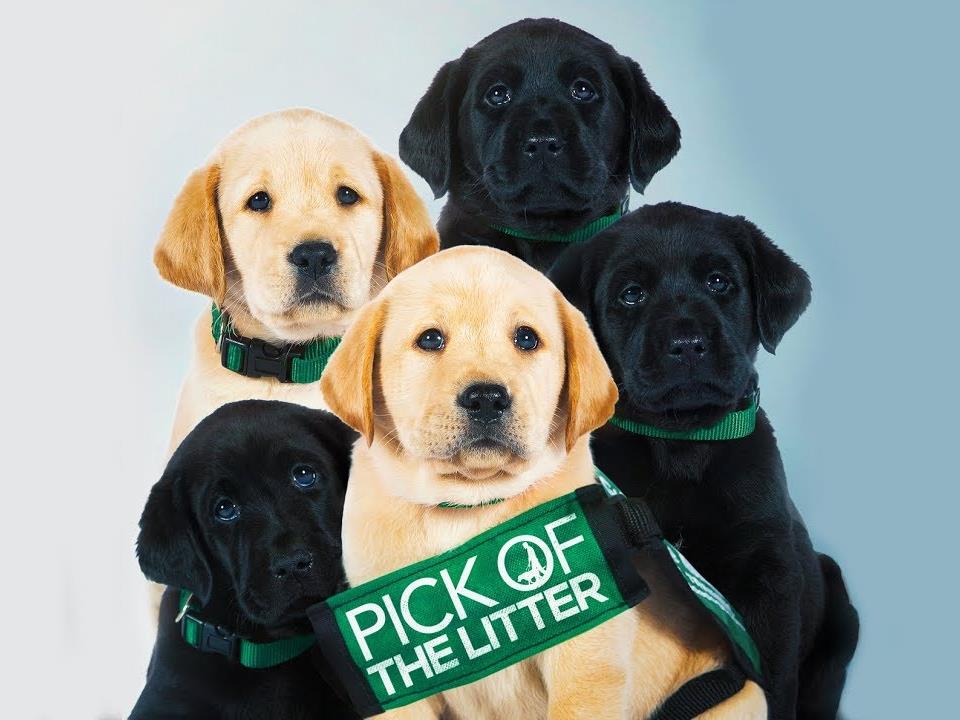 CINEMA is going canine crazy next week. As well as John Wick 3 — the violent action franchise based on Keanu Reeves killing about a gazillion henchmen to avenge the one foolish bad guy who killed his pooch — there's kiddie TV spin-off Paw Patrol: Mighty Pups, which is also whining for your attention at the multiplex.
There are also 'dog-friendly' screenings of Pick Of The Litter, a 'dog-umentary' about training guide dog puppies, at Picturehouse cinemas (doggie snacks and blankets available). Even the Cannes Film Festival (May 14 to 25) throws us a bone with its annual 'Palm Dog', awarded to the best performance by a canine (live or animated).
Sensitive souls might like to know there are handy apps to enhance their mutt-related moviegoing. The crowdfunded website Does The Dog Die? is self-explanatory — though it's worth noting its 50+ categories also include whether a film has other 'emotional spoilers' such as 'there are clowns' in it. Plus it's always handy — whether you've a dog in tow or not — to consult RunPee, the app advising you of the best scenes in which to take a loo break so you don't miss key bits.