THERE'S nothing wrong with having hair like Keith Richards, eyebrows like Alistair Darling, a constellation of acne across both cheeks and legs like an anteater's back, but this is not my dream personal aesthetic.
And yet this is my reality, seven weeks into lockdown and without access to professional beauty support for the foreseeable future. Whether you're an A-lister or taking minutes at an office Zoom meeting, being less 'showroom' in the days of corona is inevitable given we're all at the mercy of what nature gave us.
BBC Breakfast's Louise Minchin suffered a 'hair-based emergency' after doing her own locks before going live on air. Grant Shapps' unruly briefing hair prompted hilarity on social media. Courtney Love has been dyeing her hair on Instagram and said: 'I haven't done my own hair since punk rock in the squats era and it usually broke. I've never been, um, "gifted" at personal glam on the hair… everyone's roots are showing like mad! Hair is growing in all sorts of ways.'
Seeing a couple of inches of salt-and-pepper roots, naked nails and unruly brows has become the norm, and it's strangely comforting. Of course, there are more important things than looks — like the deaths, trauma, illness, financial uncertainty and levels of domestic violence that have all increased since Covid-19 gripped the world. Woman's Hour took a Twitter pummelling for including a section on 'at home' beauty hacks, with many listeners enraged the topic got airtime, the criticism being that including beauty tips is demeaning to women. However, this sort of policing of what women should prioritise or care about in their lives is patronising and, to my mind, the pinnacle of toxic feminism.
For many, beauty rituals are part of their self-care and that is all bound up in self-esteem and confidence. Caroline Law, a 35-year-old teacher, was used to a regular beauty schedule that included gel nails, facials and massages. She acknowledges her appearance is linked to her sense of self.
'I'm a "show up, be smart, hold yourself together" person,' she says, 'so perhaps chipped nails make me feel like I'm not holding it together.'
There are only two approaches to lockdown beauty: do nothing and embrace what nature intended or indulge in a spot of DIY. Plenty of us are plumping for the latter. As a result, sales for all manner of beauty treatments have sky-rocketed as we try to maintain our regimes. The Hollywood Browzer, a tool that claims to remove facial hair and exfoliate the complexion, has repeatedly sold out since the UK went into lockdown. On average 3,000 browzers are sold here each day — that's one every 30 seconds.
Sales of Color Wow's Root Cover Up kits are up 2,466 per cent on a comparative period. Josh Wood has seen a demand for his home hair colour kits increase by 3,000 per cent and sales of his own root concealer kits are 40 times normal levels.
While confinement has lessened make-up sales (a survey by research company Jefferies found about 90 per cent of women were shunning their usual cosmetic routines while working from home), Lynne Sanders of make-up emporium Cosmetics A La Carte has had waiting lists for her concealers since lockdown, which she attributes to the new prevalence of Zoom in our lives.
'We have seen a bias in make-up sales towards concealers, bronzers and eyeliners,' she says. 'We are learning the tricks make-up artists have always known: the camera drains colour and flattens features, so we need to bring back healthy tones and structure with bronzer, as well as defining eyes and evening out the complexion.'
Many of us are using this time to experiment with bolder looks too. Sales of Moroccanoil's Colour Depositing Masks (temporary colour treatments in a range of hues) have doubled since lockdown began.
Instagram is awash with selfies of people with Pepto-Bismol pink or aqua tresses (see Bleach London girls Pixie Geldof and Georgia May Jagger for inspo) as they try out styles they may previously have been too shy for, or that weren't deemed office-appropriate.
Many others are contacting doctors, hair stylists and other aesthetic therapists begging them to break lockdown and serve them on the sly. Lucy Glancey, founder of Dr Glancey Clinics, which specialises in aesthetic procedures, has had numerous calls.
'Some clients have even offered to pay extra, and one celebrity offered a considerable amount extra for me to come and administer Botox and lip fillers in her home,' she says. 'I was especially astonished to be asked if I could carry out a facelift at a client's home, despite this being a surgical procedure.'
While Dr Glancey has declined all requests, she is concerned that others might have fewer scruples. 'Sadly, I think it is likely that less professional practitioners might be taking on at-home work,' she says. 'Everybody is in a difficult position and this is a lot of people's only source of income.'
We can make do and mend at home for now, accept a simpler aesthetic and enjoy letting our skin breathe and our hair grow out, but any sense of group camaraderie is only possible because we're safe in the knowledge that this is temporary and definitely not the makings of a revolution in the beauty industry.
Research by Kantar — a data insight resource — last month found that beauty treatments were the activity people were most looking forward to once lockdowns are lifted.
London celebrity hairdresser Jamie Stevens, whose clients have included Leonardo DiCaprio and Elle Macpherson, believes the public perception of hairdressers has changed.
'Hairdressing has sometimes been labelled a less aspirational career… but people are seeing us with a whole new appreciation,' he says. 'After lockdown, we're expecting to deal with a lot of extra-long regrowth from the clients who have waited and a fair few colour and cut corrections for those who have had a go themselves.'
I'd love to say I won't be a further strain on the clean-up effort, but I've just taken delivery of some rose gold hair dye…
Getting more lockdown rays? Protect yourself with these facial sunscreens
■ La Roche-Posay anthelios SPF 50 £13.12, boots.com
■ Green People Scent Free Sensitive facial sun cream £19, greenpeople.co.uk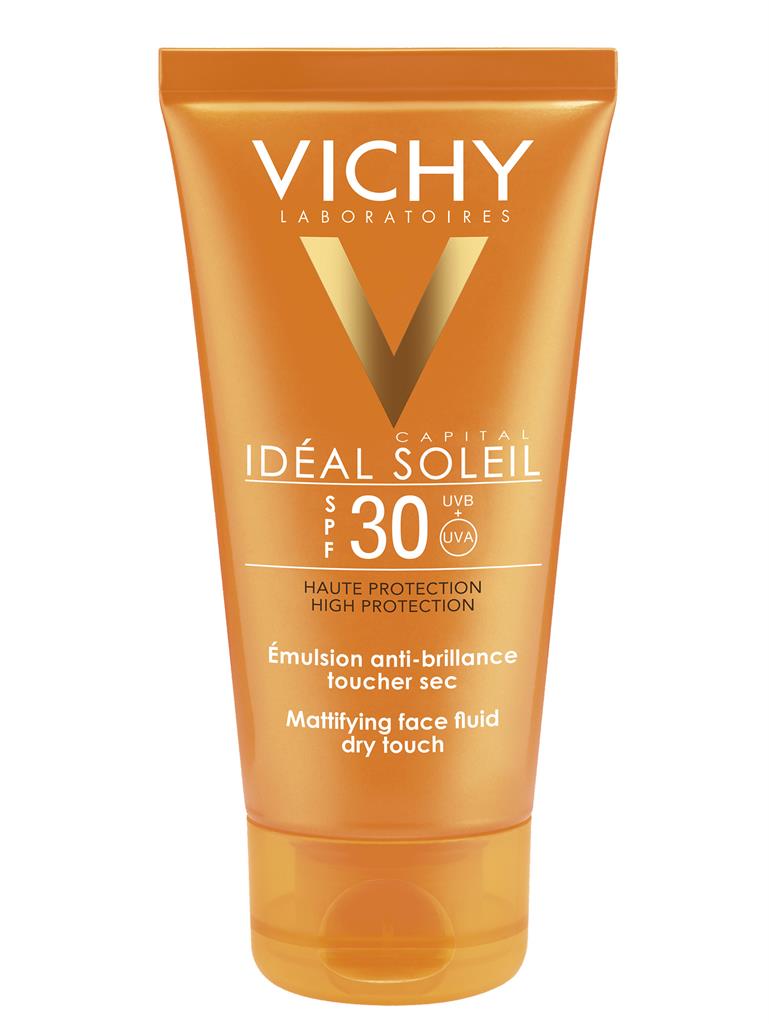 ■ Capital Soleil Dry Touch SPF 30 £16.50, vichy.co.uk
■ Advanced Brightening UV Defense SPF 50 £45, skinceuticals.co.uk
■ Supergoop! Unseen Sunscreen SPF 30 £15, cultbeauty.co.uk
■ Dermalogica Invisible Physical Defense sunscreen SPF 30 £49, dermalogica.co.uk