Town
■ ACTON used to be regarded as Ealing's and Chiswick's poor relation, but is now on an equal footing — and nowhere more so than Acton Central, by Acton Park. There's a choice of decent primary schools, independent cafés and stores on Churchfield Road, near the Overground, and Crossrail will run from Acton Main Line, within walking distance. Streets are filled with well-kept Victorian and Edwardian houses, and Poets' Corner — roads named after wordsmiths — is pretty. 'The area is full of families putting down roots for good, having made the decision not to make the leap to the countryside. A big house will cost around £2 million,' says Nina Harrison of Haringtons buying agency.
Acton Central
3-bedroom house, £850,000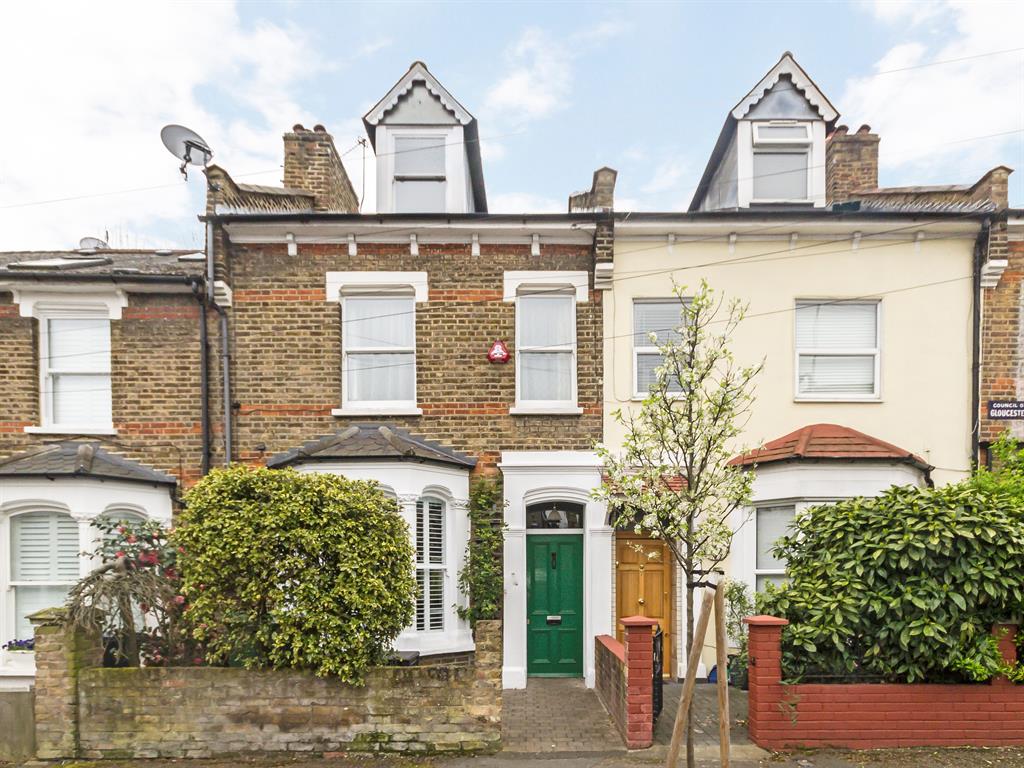 Family focus: Located by an outstanding primary school, this Victorian bay-front terraced house has two receptions and a south-facing garden. Robertson Smith & Kempson, robertsonsmithandkempson.co.uk
Commute time: From 27 mins from Acton Central to Marylebone, changing at Willesden Junction
Commute cost: Annual Travelcard £1,648
Price per sq ft: £611
Country
■ SAID to be one of the country's largest villages, Kidlington is five miles north of Oxford, close to the A34 and under 15 mins from the M40. Before Oxford Parkway station opened in 2015, rail commuters bound for London first had to battle through Oxford's rush hour traffic to reach the city centre station. 'Kidlington consists of two areas: Old Kidlington, the original village, and the newer part,' says Lizanne Simmons of Penny & Sinclair. 'The station has made a real difference. Buyers are generally young families. A lot come from London, having moved there for work, but are originally from Oxford. Prices range from about £220,000 for a small two-bed house, to £1.5million in Old Kidlington, where properties tend to be larger.'
Kidlington
4-bed house, £845,000
​History lesson: Grade II listed The Old Dog in Old Kidlington dates from the 16th century as an inn run by monks. Features include exposed timbers and quarry tiled floors. Penny & Sinclair, pennyandsinclair.co.uk
Commute time: From 55 mins from Oxford Parkway to Marylebone
Commute cost: Annual Travelcard £6,012
Price per sq ft: £400
Or why not get 2 for the price of 1?
Acton Central
2-bed flat, £499,950, Dexters, dexters.co.uk
If you can't stand the thought of DIY, this first-floor conversion could be exactly what you're looking for, as it's in immaculate condition and finished to a high standard throughout. Situated on the first floor, it comprises a spacious all-in-one kitchen/living/dining room with wooden flooring and a bay window fitted with plantation shutters, two double bedrooms and a bathroom, and has a long lease. Both Acton Central and Acton Main Line stations are within a ten-minute walk.
Kidlington
Two-bed house £350,000, Thomas Merrifield, thomasmerrifield.co.uk
This Grade II listed, semi-detached thatched cottage is in the heart of Old Kidlington and moments from medieval St Mary's Church, which has a 220-ft spire that punctures the skyline. It's arranged over three levels, with a sitting room, kitchen and bathroom on the ground floor, one double bedroom on the first floor and the other on the second. Exposed beams and stonework are among the many period features and the garden looks out over open countryside.
Total spend: £849,950