HAVE you ever felt frustrated talking to the top of your partner's head while they aimlessly scroll through their phone? Well, you're not alone. According to a 2018 Deloitte survey, 43 per cent of people think their partner uses their phone too much, while in 2016 it reported that one in three people argue with their partner over phone use.
'It's no secret that relationships need nurturing and good communication, so when one person feels like their partner is paying more attention to their phone than them it can lead to conflict and dissatisfaction,' says Ann Heathcote, a psychotherapist at theworsleycentre.com. 'Often, when one partner feels neglected it leads to a breakdown in communication and a feeling of jealousy or under-appreciation.'
The irony is that by investing time in an online world, people are depriving themselves of meaningful connections with friends, family and especially their partners.
'Phone use, digital distraction, lack of attentiveness — these are perennial topics in my couples work,' says Hilda Burke, a psychotherapist and author of The Phone Addiction Workbook. 'I sometimes wonder if the phone hasn't replaced "the other woman/man" as the top relationship threat.'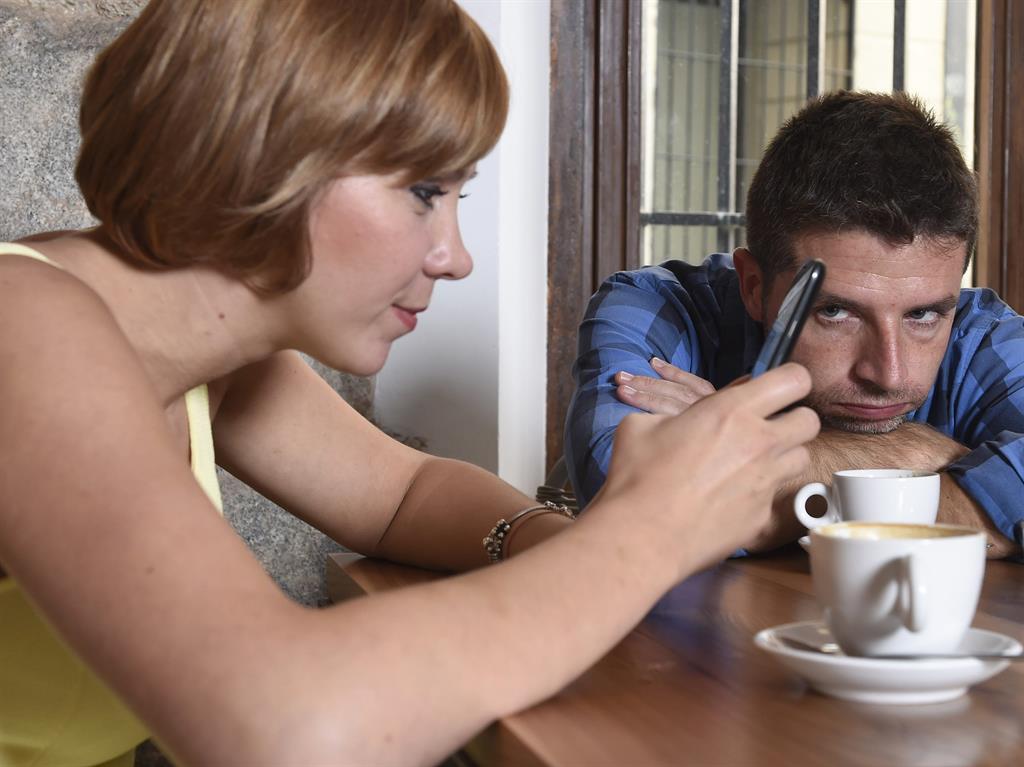 She recently worked with a couple who admitted they no longer kissed or hugged each other first thing in the morning and both missed this start to the day.
'I asked when those signs of affection started to wane and both said, "smartphones",' says Burke. 'The wife said they no longer looked at each other much because 95 per cent of the time they were looking at their screens. It's clear that by opting to be "always on" for whatever flashes up on our smartphones, we're switching off in our most important relationships and are unavailable to those we value most.'
A phone addiction might not seem serious but like drink, drugs or sex, it can have a profound impact.
'What makes the phone so powerful is that it's not just a normal part of our lives but a useful one too so for the most part we all have a dependency on our phones,' says Audrey Stephenson, psychotherapist and founder of atthepractice.com.
'The addiction bit is when it's very hard to put down, when you can't take a bath without having the phone, for example. The moment you don't have it, do you feel anxious because you no longer have that buzz?'
Sometimes the phone is simply an unconscious go-to and the person is unaware of the impact it's having. But as disheartening as it is when your partner's more interested in the latest meme than making eye contact, Stephenson suggests tackling the subject with sensitivity rather than getting angry.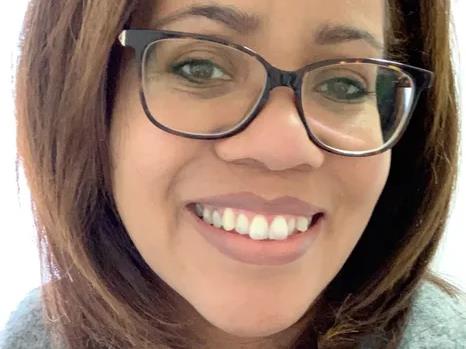 'You want to ease someone into having a bit less phone time so maybe agree a time where they're on it, then set boundaries where they need to put the phone down, even if it's for short amounts of time,' she says. She adds that people also need to be honest about their own phone usage.
'Often, the person who's accusing their partner of being on the phone too much is doing it too but at different times. It's just that, generally, the conversation is driven by one person. So make a clear statement about your own phone use by putting it down and leading by example,' she says.
Things may become more problematic if someone can't — or won't — change their habits.
'If you've had the conversation about how important it is to sit down and just be together without the distraction of phones yet someone won't try to curb their usage, you're into relationship issues and there are other things in play at that point,' says Stephenson. 'You need to think, do we have a problem here? Is this something we need to get some help for?
'Likewise, if someone's so addicted they can't put their phone down, they should want to seek help because something else is going on. What's happening that they find it really uncomfortable to just be with their own thoughts and feelings?'
But if both parties are willing to compromise, they won't need to wait long to reap the benefits.
'It's amazing how quickly people can respond when they're not made to feel wrong or weak or blamed in any way,' says Stephenson. 'Many find it an incredible relief to put the phone down and remind themselves there are other things to do with their time.'
Psychology lecturer Dr Zaheer Hussain at Nottingham Trent University shares his tips
■ Manage your time: Block off time during the day where you can use your phone or use it as a reward once you've ticked off a task on your to-do list.
■ Distract yourself: Do something else with your time when you're phone-free, whether that's exercise, taking up a hobby or simply going for a stroll.
■ Ban phones in bed: Have downtime away from your phone before you go to bed and do something else (read a book, talk to your partner). And don't use your phone in bed.