WHILE many businesses have suffered during the coronavirus pandemic, some entrepreneurs have decided that the 'new normal' is a good time for a new start.
More than a quarter of a million new businesses have been registered with Companies House since the beginning of this year, with more than 40,000 started in April, the peak of UK restrictions, according to analysis from business banking group Tide.
'The surprising finding is that the pandemic has not caused a more significant drop in company formations,' says Sarah Young, Tide's vice president of member engagement.
While some of the new businesses are in sectors that take direct advantage of a shift in behaviour caused by coronavirus, including internet retail and takeaway food, others are in more surprising areas such as estate agency, with almost 10,000 new registrations, and building development, with 5,600.
'Whether it was the push needed due to a redundancy, a chance to focus on a previous side hustle or to seize an entrepreneurial business opportunity, business owners are fully aware of what it will take to succeed in this environment,' Sarah adds.
'If your new venture is designed to operate in these challenging conditions, and has the ability to adapt and shift as lockdown eases and the world returns to normal, then you have the best chance of success.'
Sheffield, Birmingham and North London are the top three places for corona start-ups, Companies House data reveals, while the top two new company sectors are management consultancy and ecommerce.
Even some businesses that have been 'locked down' have featured in the top 20 business sectors for start-ups -including hairdressers, restaurants and beauty treatments — suggesting that dedicated entrepreneurs have not given up on their dreams due to lockdown.
Christian Azolan (christianazolan.co.uk), who started an art and illustration business during the pandemic, suggests that there's no such thing as a perfect moment. He says: 'Just start. There is no good or bad time to start a business. If you have a good product or service people will buy it and tell others.'
Lockdown launches
Jiali Jiang is one business founder whose plans got caught up in lockdown. After four years of intense product development, her alternative milks, made with barley, were ready to launch early this year.
'No one could have predicted, when we were planning our launch, that this would become a global crisis,' says Jiali, a 25-year-old Cambridge graduate. In a way, being unprepared for the pandemic and its impact was a help — we just carried on.'
She describes the experience of launching Bright Barley (brightbarley.com) as a 'baptism of fire', with the team having to adapt to a new set of changed circumstances every week, from shelving plans to launch at trade shows that were cancelled to finding photographers who could work from home to shoot the products.
Jiali adds: 'It has certainly made us resourceful. Ultimately the product will do the talking and I'm confident that we have developed a range that is unique, delicious, healthy and timely.' Rebecca Heaps (above) also found her long-planned launch disrupted by coronavirus.
She has launched peer-to-peer tent sharing platform Tentshare (tentshare.co.uk) in the last couple of weeks. The site, which allows people to lend and borrow existing tents, had been planned from last year.
'I knew that I needed to hit the summer 2020 camping community as early as possible in 2020 to begin the process of growing the business,' Rebecca says.
'I had a plan ready to go when Covid hit us and changed everything. For me, pausing or halting the business was never an option, the pandemic was an obstacle to understand and then overcome.'
Ultimately, Rebecca believes Tentshare will benefit from the trend for more people to holiday nearer home this year, but says she's had to learn lots of new skills in order to manage a coronavirus launch.
'I was making loads of great contacts but we could only ever meet on live streaming platforms. All meetings took place on Zoom, which meant my ability to "read people" had to be fine tuned to understand facial and physical gestures on a lagging, wifi-reliant streaming platform, with people I've never met before. It was exhausting.'
Getting started now
Business experts say there's nothing to stop you launching your business in the current situation, as long as you're mindful about consumer demand and able to maintain flexibility.
'There is, in fact, never a better time to launch a business than during an economic downturn. Some of our biggest and best known brands were forged in the fires of a recession, from GE to FedEx, Disney to AirBnB,' says Darryl Sparey (pictured above), MD and co-founder of new digital marketing and comms agency Hard Numbers.
Property entrepreneur Gian Paolo Aliatis (inset, right) says the pandemic has created a number of opportunities to start new businesses.
'There are many supply chains that have been devastated and companies that have identified whole aspects of the business that need to be restructured. Those companies will require new suppliers who understand their new requirements and who can deliver on a tight budget. This provides the perfect environment for new flexible operations with low overheads and a fresh point of view,' he says.
Gian Paolo (above) adds that there is also an extra pool of talent available due to furloughing and unemployment.
'This provides new businesses with the opportunity to secure highly valuable, keen talent, which may not have been as readily accessible pre-Covid.
'Salary won't necessarily be as much of an issue, and people will likely have different priorities for their next role, including greater job flexibility and seeking new challenges.' The first step to a successful business is understanding if your idea will work, and that takes research.
'The best ideas meet a need — not a want, says Robert Sullivan, an academic and serial entrepreneur currently teaching at BPP University. 'So, if you need a special facemask because your friends all lip-read and need to see your lips, inventing a see-through mask could be a great idea. Come up with ideas that lots of people need'
'Ask others about your idea, Not your mum, dad or close friends but others. Perhaps your great idea isn't something others need or even want. Remember you need to sell and make profit.'
Entrepreneur and business coach Ryan Jackson says that not everyone does this basic research, and if they don't, they fail. He says: 'Many entrepreneurs make the mistake of going all in based on an idea they've had, and do little to no research on the market.'
Lucy Willoughby, who runs ethical gift site Good Things, adds: 'Google Trends can provide good insights into products and topics people are searching for.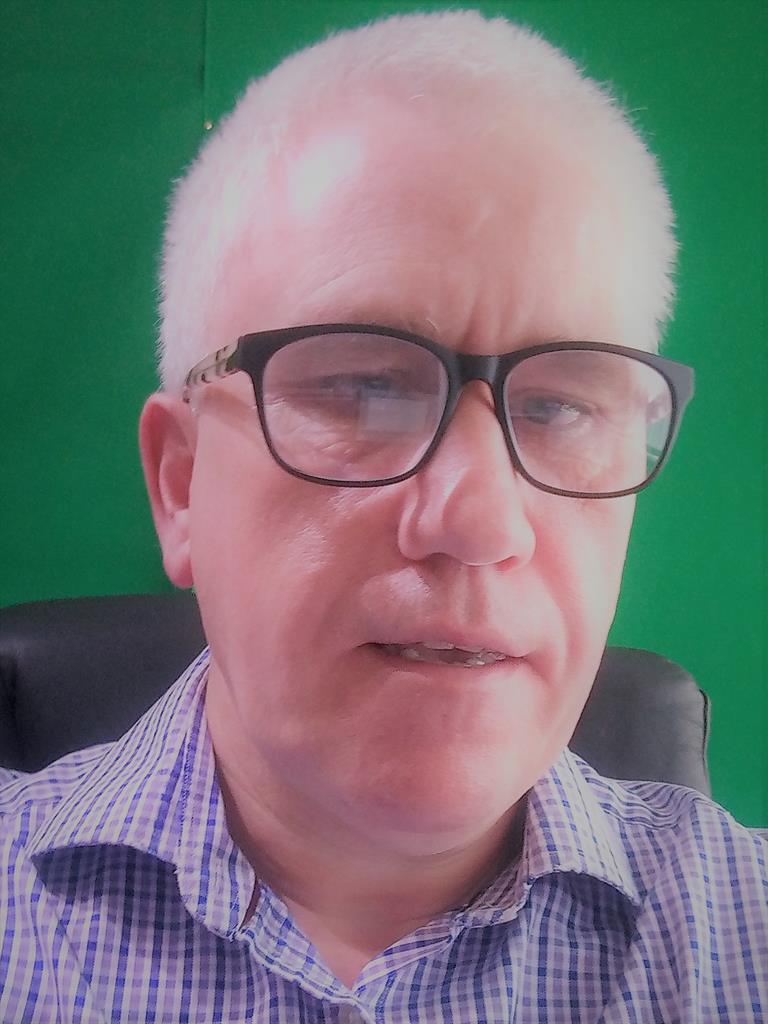 'The way people want their products and services has changed significantly but if you can nimbly respond to this, there's a lot of potential to grow a new business.
'We've seen a big uptake in our giftwrap service and have introduced handwritten cards to help people send thoughtful gifts even when they can't be there in person.'
Adam Uttley, who set up a platform for discovering low and no-alcohol beers online, called Sobersauce, during lockdown, suggests now is a great time to ask consumers what they think. He says: 'With more people at home with time on their hands, we've found they have been receptive to market research. We had amazing engagement in our survey getting nearly 1,000 responses despite it taking seven minutes to complete.'
Even if you think you have a winning product, and have researched it, it's still important to keep costs down as you launch, especially at the moment. 'Always remember, cash is king when it comes to running businesses,' says Michael Rossman, co-founder at EnergyBillKill.
'Understand money and cash flow. How long can you survive if you have no customers and no business? How much cash do you need to live on?'
Ryan suggests using freelancers where you can and ensuring you don't have a physical office to start with, to keep costs low. Using relatively inexpensive apps such as Xero can help with your budgeting.
He says: 'Cash needs to be conserved because it is the lifeblood of your business. Look for opportunities to spread costs rather than take them in one hit — it might be cheaper to buy software subscriptions by paying up front for a year, but it's more helpful to your cash flow to spread the cost.'
James Storie-Pugh, who co-founded CBD marketplace, Mellow, during lockdown says finance can be tough. 'It's certainly harder to attract funding right now than pre-Covid due to the volatility of the market and the unknowns of how and when the UK market will recover,' he says.
'Investors are much more interested in metrics and forecasts rather than just a big idea.'
But even if you start small, your lockdown business could be thriving for many years to come.
'Now is probably the best time to start a business we've seen in our lifetime,' says Gian. For a new generation of coronapreneurs, this may be the encouragement they need.
Case Study: The Woolf's Kitchen
DOMINIQUE WOOLF had scheduled the launch of her sauce business, the Woolf's Kitchen (thewoolfskitchen.com), for April — and was devastated when lockdown meant she had to put it back.
'With my three kids (aged three, four and five) at home all the time and no childcare, I had no headspace for anything and felt in a permanent brain fog,' she says. 'I put everything on the back burner for a few weeks. I must admit I felt paralysed and suffocated by the situation.'
However, after weeks of lockdown, Dominique (pictured below), from North London, realised she wanted to launch without delay
'I got my mojo back and realised all was not lost. I remembered that I wanted to build a brand, and make a success of it,' she explains.
'I'm part of a WhatsApp group with a few foodpreneurs. They don't have kids so didn't experience this lack of headspace. Their support and enthusiasm pushed me to want to succeed again and get the business up and running.'
Dominique eventually got the business up and running six weeks ago.
'I got my newly branded bottles in my hands mid-June and since then I've been full steam ahead. There is still no childcare so the kids have been out with me on deliveries and even to a meeting in a deli. I make sales calls when they're watching TV or playing for a few precious moments.
'I can't do as much as I'd like but I'm thrilled with the reception that the sauces are getting. They are already in 11 delis and I have 350 bottles with a hot sauce subscription box.'
Dominique says that lockdown meant she has made her product more attractive to buyers.
'The silver lining of the delay was that it enabled me to evaluate the branding. I realised it wasn't quite right so came out with something stronger.'
Case study: Natal Active
CLAIRE GLEAVE had waited until her youngest child started school to plan her new business, maternity sportswear company natalactive.com. When lockdown hit, however, life got far more complicated.
'Suddenly I found myself having to juggle launching the business alongside homeschooling three primary school-aged boys,' she says.
'When lockdown hit, it felt like my business was doomed to fail — it was the last in a long line of things that had gone wrong.
'I'd had disasters with designs that didn't work as I wanted them to in reality and then with the quality of manufacturers, having initially wanted to have everything made in the UK. When that went wrong, I went to the Far East, found a couple of fantastic manufacturers only to end up being hit by factory closures when Covid hit there.'
Claire had originally planned to launch the business in February, but delays meant she is still waiting for some products to arrive, although many are now on sale. So far the business has been a huge success, generating more than four times the forecast revenue in the first month of trading.
'I'd be lying if I said I didn't think about holding the whole thing off for a "better" time — but I felt so passionately that there was a huge gap for good quality, stylish and supportive activewear for pregnant and breastfeeding mums, that I couldn't not do it,' she says.
'Who knows what the future holds, but I have big ambitions and will be expanding the range significantly this autumn. I'm only five weeks in but am feeling full of positivity.'