■ With news of redundancies all around us, Metro asks our panel of experts how to make job losses as painless as possible…
WHETHER it is Marks & Spencer, Pizza Express or John Lewis, it seems you can't turn on the news without hearing about job losses. A recent study from the Chartered Institute of Personnel and Development (CIPD) suggests one in three companies plan to make redundancies before the end of September.
For an organisation of any size, making redundancies can be upsetting and stressful, but many smaller businesses can't rely on a human resources team to manage the procedure.
A recent study from Bright HR found that more than half of small businesses aren't clear on the redundancy procedure after furlough and 43 per cent aren't sure how to make redundancies in line with the law. 'None of this is easy,' warns Alan Price, CEO of Bright HR. 'Contract changes and redundancies are among the most complicated areas of employment law. Therefore, it's essential employers either understand the redundancy process or have the relevant tools and people to assist them with making the right decisions in line with the law.'
Meticulous preparation, expert involvement and huge reserves of empathy are all needed to ensure the process doesn't end in disaster.
Explore your options
Must you make redundancies? Alan, at Bright HR, says it is vital to 'explore every option first', both for the health of your business and due to legal requirements. 'If the worst happens and an employee takes you to a tribunal, a judge will expect to see a firm business case for why you had no choice but to make a role redundant,' he says.
Kate Palmer, associate director of advisory at global employment law consultancy Peninsula, agrees that you must consider whether there are alternatives to redundancy, adding that you must also allow a right to appeal and a proper consultancy process, rather than just going through the motions.
If you are making 20 or more people redundant, she says, you will have to notify the Department of Business Innovation & Skills and must engage in collective consultation. But individual consultation is still required even if it is one person. Ensuring you understand the process before you start will help you to manage it successfully. You can find more details at gov.uk/staff-redundant.
Be honest
Duncan Turner, who runs Harwood HR Solutions — an HR consultancy which he says is 'only handling redundancy processes at the moment' — says that proper understanding and communication of the reasons why redundancy is needed will help the process go as smoothly as it can.
'So many businesses are blaming Covid for their redundancies and in some cases it just isn't true,' he says. 'Your employees know if this is actually about refocusing in the business and they will respect you more if you are honest about this.' He says that clear, empathetic communication is the difference between a successful redundancy process and one that ends in wrangling and possible legal action.
'The problems start if no one believes what you are saying,' he says. 'If you are a line manager and you are a quivering wreck when you talk to people — as long as that is genuine — you'll find people are fine with that.'
Kim-Adele Platt, who has run several major redundancy programmes, says that getting the tone right can be hard. 'One of the biggest challenges is that the leaders involved are feeling guilt that it has come to redundancy, they know it won't be popular and they are concerned about how it will land.
'This often leads to them feeling under attack, and the best form of defence is attack, so they change their language and their tone which makes the people receiving the news feel they are responsible,' she says.
Instead, she says that she tries to ensure the people impacted know this isn't down to them. 'The reality is the people being made redundant couldn't have done anything else to change things. We remind the people impacted that it is in no way a reflection of them or their ability.'
If you think you might be the wrong person to make people redundant, consider using someone else in your team or a consultancy.
'The wrong personality doing this can be catastrophic,' says Duncan at Harwood. 'Entrepreneurs are not always the best at this part of the business, but it depends on the person.'
Consultation
Businesses are required to consult staff about redundancies, and affected employees have a right to suggest alternatives to them losing their jobs. Duncan at Harwood says that the consultancy period is 'make or break' when it comes to making the process work and shouldn't be seen as a figleaf.
'It's critical,' he says. Too many people use it as a 'race against time' and want to get through it as fast as possible.' Instead, he says, ensure you listen to staff and be open-minded. The same applies to the appeals process, which all employees have a right to. 'This can lead to problems down the line if you are dismissive. It's rare that these decisions are overturned but sometimes it happens. Be prepared to change'
Lawyer Anita Rai, from JMW Solicitors, says it is vital to ensure that every conversation complies with the law, particularly when consulting remotely, and to check whether conversations are being recorded.
'With video calls, it is very easy for employees to have people in the background, but out of sight, listening into the call or for there to be a device on the table, again out of sight, that is recording the contents of the call and therefore some form of covert recording becomes a lot easier with a video call than in a face-to -face meeting,' she warns.
'Although this recording may not be admissible as evidence of any unlawful practices, there are occasions where it would be. Such recordings can easily be uploaded on social media and cause significant reputational damage. There should also be a statement as to confidentiality and it is worth asking whether anyone else is in ear shot of the call, and if so, asking the employee to move somewhere private.'
Focus on their next steps, not yours
When you're making people redundant but continuing with the business, it's easy to focus only on those who are staying. But HR experts say that it's important to care for those who will be leaving the business, especially at this difficult time, otherwise you risk damage to your brand as well as the possibility of legal challenges..
Being made redundant is especially hard for older staff, says Stuart Lewis, founder of Rest Less, a job site for over-50s. 'Older workers risk being left behind with no tailored support, despite facing the twin challenges of increased age discrimination and an increased health risk as a direct result of the pandemic,' he says.
Kim-Adele says that focusing on 'practical and actionable' steps should be the priority, including looking into retraining suggestions.
Sarah Hernon is Principal Consultant at Right Management, which runs outplacement programmes to help those being made redundant find new roles. 'It's important that organisations respond sensitively and kindly when implementing workplace transitions in a way that maintains productivity, protects brand reputation and reduces risk. Outplacement is a really positive way for organisations to achieve this,' she says.
'A typical outplacement programme, delivered over three to six months, includes one-to-one career coaching, self-assessments, professional resources, and structured guidance to speed the employee's transition to a new career.'
If it all goes wrong…
Sometimes, despite your best efforts, you will face pushback from those you are making redundant, and this may take the form of a tribunal or the need for mediation.
Duncan at Harwood says that, even in these cases, communication and kindness are key — and are the mostly likely way to get a good resolution.
'In the end, if people feel they have been treated like a human being, this usually brings about a positive result. Empathy sounds like a woolly thing, but it isn't. It is key.'
'It felt like dumping someone by text message'
LUCINDA BRAY, who runs marketing consulting business, FUTRSMPL was forced to make her only employee redundant during lockdown. 'It felt a bit like dumping someone by text message,' she says of the process, which involved a Zoom meeting followed by an email.
Her employee had been with the business just eight months, and had been a huge asset, she says.
'She knew how the figures looked and how things were going. I was trying to keep her on part-time furlough but she knew it wasn't really going to be the right thing, so there was a mutual understanding. It was still really hard, though.'
Lucinda's employee had helped transition the business into its current online state and, despite the short time they had worked together, she says they had shared a lot of late nights and become close.
'She'd taken over when I'd been ill and been a really good person to work with.We're always told in start-up land not to lose really good people as they are the foundation of your success, but times have changed and I just couldn't keep her.'
As a small business owner, Lucinda felt on shaky ground when it comes to HR law but had done her best to get it right. In future, she says, she will probably work with people on a freelance basis, because life is just so uncertain. 'The world has changed,' she says.
THE EXPERTS
■ Stuart Lewis, founder of Rest Less
■ Kim-Adele Platts, leadership coach and consulant
■ Sarah Hernon, principal consultant at Right Management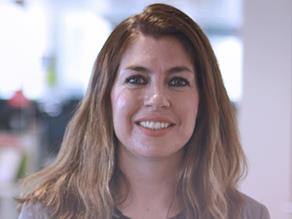 ■ Kate Palmer, associate director of HR advisory at Peninsula
■ Anita Rai, partner at JMW Solicitors
■ Alan Price, CEO of BrightHR and employment law expert
■ Duncan Turner, CEO of Harwood HR Solutions