YOU'VE done the hard work of thinking up a product or service that will work for your business despite the COVID-19 restrictions, but how do you ensure your customers know what you're doing? Marketing experts say that all your efforts will go to waste unless you tell your story effectively so that your customers know where and how to find you.
'Coronavirus has changed the game completely,' says Karen Webber at Goodness Marketing. 'Small businesses need to market effectively to stay alive and keep going.'
The good news is that, with so many people living most of their lives online, it's easier than ever to get your customers' attention if you take the right steps. Here's how.
Start with who you know
Take advantage of the customers you already have, advises Nishal Ratanji, managing director at marketing group Bodhan Consultants. 'An SME's customer base holds a great deal of promotional value,' he says. Simply asking them to tell their friends and families about the business can have a huge marketing impact. The best thing about this approach is that it is free and won't take much time away from work.'
To make it even easier, he advises firms to come up with a 'snappy' social media post for them to share. 'SMEs are often to shy to ask their customers to promote them,' he adds. 'But many would be surprised at the response they get when they do. Particularly during this time, people want to do as much as they can to support their local community and businesses.'
Pinpoint your targets
Mark Smith, social media strategist and content producer at Double Up Social, says that social media advertising allows you to be very specific, and you should take advantage of this. If you have a new service, or a changed service from what you usually offer, social media advertising gives you the opportunity to focus the ads so that only those who find them relevant will see them.
'You can target by postcode, but also by the type of customer,' he explains. 'So if you have a vegan product you can just target it at vegans.'
Try new platforms
If you've only ever advertised locally, or used one social media channel, now's the time to try some others. Marie Brown, who runs Beyond The Kitchen Table, a business that helps small companies build websites, says she has found Facebook 'draining and negative' during recent months, but has used 'far more email and Instagram. It has been hugely successful'. If you are a local business that has gone online, remember that your customers may now come from further afield, so new platforms, including newspapers and magazines, as well as online, may allow you a wider reach.
Keep it real
Authenticity is vital right now, experts say, with customers warming to those with a story to tell. 'During lockdown, I have changed my marketing messaging a lot. It has become more empathetic and story-based, more "We've got you, you can do this",' says website designer Marie Brown.
Avoid the hard sell
No one likes an aggressive seller, and Mark Smith says that people are more sensitive to tone than usual right now. 'Give people high-quality content and things people can use now,' he suggests. Double Up focuses on food and drink brands and he suggests those companies offer cookalongs or recipe guides. 'Now's the time to inspire people.'
Be responsive
When you're marketing, remember that potential customers are still confused by coronavirus restrictions, advises Karen Webber. If you don't put information on your website and elsewhere, they may assume you are closed completely.
'Keep people informed about delivery delays and opening hour changes — it gives them confidence to shop. Communication with customers needs to be two-way, so it's important to take notice of the messages that are sent to you and respond accordingly.'
Our experts
Karen Webber is the founder of ethical marketing agency Goodness Marketing
Mark Smith is a social media strategist and content producer at Double Up Social
Marie Brown is a website designer for small businesses and a former investment banker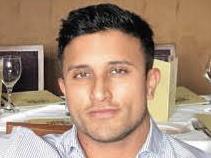 Nishal Ratanji is managing director at Bodhan Consultants
'I've spread my net to the whole of the UK'
HYPNOTHERAPIST Gillian Dalgliesh was thrilled to be offered £3,000 of free advertising from Mail Metro Group as part of the recent campaign to support small and medium businesses. As well as one-to-one clinical hypnotherapy sessions, she runs stress management training and coaching for businesses, but it's the hypnotherapy she will be promoting with the help of the scheme.
'There's loads that needs addressing with hypnotherapy,' Edinburgh-based Gillian says. 'Anxiety has been huge through lockdown, including social anxiety, and with people at home there has been nothing to stop people using anxiety-based behaviours such as sucking their fingers. There's a huge demand for help.' Lockdown has also brought new opportunities. 'I've now spread my net to the whole of the UK, and the advertising will help me to reach people.'
Using hypnosis techniques over the phone is, she says 'very possible', and although she has had issues where Zoom has frozen during hypnosis, she has developed strategies to ensure the therapy continues safely. 'I always make sure I have the number of someone like a family member or friend who can step in,' she explains.
New ways of marketing have been key to her success during lockdown. 'I've always posted on LinkedIn but more recently I've made lots of videos. These included a free set of videos on daily wellbeing techniques to boost resilience.' These have been posted on all her social media channels and also by the Edinburgh Chamber of Commerce.
'Lots of clients have contacted me because of these,' she says. 'I've become far more active on Instagram Stories and YouTube and started offering online masterclasses, too. There are so many opportunities to connect.'
'Facebook has become my firm's friend…'
LINDSAY EDWARDS, from Bedfordshire, set up her personal styling business, Reimagise, only recently, so she wasn't eligible for government help when coronavirus hit. Instead, she's pivoted to online consultations via Zoom, and gets the word out via social media. 'I've made the most of Facebook marketing during lockdown, hosting a five-day Wardrobe Reset challenge online,' she explains. The challenges involved people clearing out closets and putting together items to suit them in new ways, as well as putting clothes aside to donate once charity shops are open. Although these challenges were free, they have led to a lot of paid work and other opportunities,' she explains. 'I'd never planned to work online, because I prefer seeing my clients face to face, but I had to embrace the online world if I wanted my business to survive. Since lockdown, I've seen over 150 women online. I've never been busier! Raising my profile online has led to me being featured in Harper's Bazaar, writing a guest blog, being on a podcast and the radio.'