Progress: Employees will have mixed emotions returning to work after lockdown. So how do firms ease them back in?
BUSINESSES that are planning to reopen their doors will face a number of challenges when it comes to getting their staff back to work and reintegrating them into their usual roles and routines, experts say. Staff are likely to have a huge range of feelings as they prepare for the big return, showing everything from anxiety to anger, and workplace specialists say it will be hard for bosses to deal with the heady mixture of emotions, as well as legal and practical requirements.
'There will be resentment as return-to-work strategies take effect,' warns Kate Cooper, head of research, policy and standards at The Institute of Leadership & Management. 'People will feel hard done by.'
Reaching points of understanding with staff will be crucial if businesses are to work effectively going forward, she says, and this can only be done with widespread discussion and transparency. Experts say that lockdown will have affected staff in different ways. Some will have lost loved ones, and others may be vulnerable and/or shielding. Many will be attempting to home school children as they work and will worry about childcare arrangements for the future.
There will also be issues created by the way a business has operated in lockdown. Small business coach Carl Reader says that furloughs will have created division and fear in businesses that have used the scheme for some of their staff, but not all. 'Managers have often had a difficult choice to make regarding who to furlough and who not to,' he says. 'This will lead to resentment from those still working, and fear among those furloughed that they could be first in line for redundancy.'
Be ready to understand
Remembering that people are frightened is vital to having good communication with staff, Carl adds. 'We can sometimes forget that Covid-19 is a very real public health issue when we talk solely about business, and staff are likely to be concerned about PPE requirements, distancing from customers, and many other matters.
'Add to that the biggest change in lifestyle that most of us have seen, and the impact of bereavements and financial stress. It is likely that staff will be under pressure from all angles, and it can, and will, take a toll on mental health.'
Environmental psychologist and wellbeing specialist Lee Chambers says that the pandemic has brought 'fear of uncertainty and the unknown'. 'Uncertainty manifests itself differently in individuals, so it's vital to monitor the wellbeing of your employees during these challenging times,' he advises.
He says employers should be prepared for the fact that some staff will not be ready to return. 'If you mandate them back to work, this can be toxic for your workplace culture as you completely remove the autonomy of the employee, who is a human being,' he adds. 'And they will also propagate that fear within the workplace, should you force them to return. It is best to find alternative work or assist them to continue to work remotely while they adapt to the world becoming safer again.'
Peter Linas, executive vice-president of corporate development and international at recruiting softwear group Bullhorn, suggests carrying out an anonymous survey to find out how employees are feeling. 'People are more likely to be honest, and it'll help you get an idea of what they want to hear from you,' he says. 'You might also want to create an internal chat or channel for people to air concerns or grievances.'
Keep communicating
The key word with staff is: communicate, communicate, communicate, say the experts. When formulating a back-to-work strategy, conversation is key to getting staff on board. 'Your people are hanging on your every word right now; they're even focusing on every facial expression and silence,' Peter adds. 'Silence from leadership sows more fear and doubt than bad news.'
Joanna Strahan, from C2C Training, suggests starting off with a back to work Zoom meeting and an anonymous Q&A chat so staff feel safe asking questions. 'This should be led by a member of your leadership team and should have clear, concise messages about what happens next and when,' she says. 'Listen and be able to respond clearly and definitively to the majority of questions, and action any takeaways.' After the meeting, follow up with one-to-one calls between staff and line managers a few days later. 'People will need time and space to reflect on what you have told them,' Joanna adds.
Employers' duty of care
'Employers have a duty to look after the health and safety of their employees, and a failure to comply with these obligations could leave employers exposed to legal claims,' says Katie Fudakowski, employment partner at law firm Farrer & Co. 'An employer needs to be able to genuinely demonstrate that they have taken all reasonable steps to ensure a Covid-19 secure workplace. In the absence of adequate steps, there could come a point when telling people to attend work is simply not lawful.'
Steps include a risk assessment for the building and every member of staff assessing their own health needs. If there are staff who are vulnerable or shielding, employers may have to accept that they work from home. 'For those classed as clinically extremely vulnerable, the government guidance states that employees should be helped to work from home, either in their current or an alternative role,' adds Katie. 'There is an obligation on employers to ensure employees can remain at home and they cannot insist on a return to the workplace. For those that cannot work from home, employers must offer the safest available on-site roles and abide by social distancing rules. Even so, if the risk is deemed too high, employers may again not be able to force an employee to return.'
Communicating health and safety changes made to keep staff safe will be vital. Life coach Shelley Bosworth says: 'Employees need and want to know what precautions are being taken for their safety. It's important to communicate what processes and procedures have changed.'
Accept it's all different
For many businesses, keeping some staff working from home, or in a socially distanced manner, may be the norm for some time.
Ensuring that staff continue to bond will be tricky. A recent study by property group Cushman & Wakefield found that although 75 per cent of colleagues believe they are working effectively together from home, only half feel personally connected to each other.
'At the heart of everything we do, as businesses moving forward, will be the need to establish a culture that can engage and unify a team who will no longer spend long periods of time together every day,' says Paul Ainley, managing director at employer brand agency Chatter.
Heather Beach, founder of The Healthy Work Company, which is advising many Covid-19-hit companies, including Luton Airport, on how to keep staff happy, says that there are several strategies to take, including one-to-one conversations. 'Be really interested in them, their home lives and how they are coping,' she says. 'If this pandemic has taught us anything, it is to bring our whole selves to work — with the honesty and authenticity that entails.
'There has to be honesty in tackling problems head-on — understanding where resentment may be present and dealing with that in individuals and teams. Perhaps brainstorming more constructive responses.
'While businesses should be honest they do not have all the answers at this stage, managers need to be very clear about key priorities and their expectations in this time.'
The experts
Kate Cooper is the head of research, policy and standards at The Institute of Leadership & Management
Carl Reader is an entrepreneur, business coach and the author of business book Boss It
Katie Fudakowski is an employment partner at law firm Farrer & Co
Lee Chambers Is a psychologist and wellbeing expert at essentialise.co.uk
Heather Beach is founder of workplace wellbeing business The Healthy Work company
Shelley Bosworth is a qualified Life and Mindset Coach
Joanna Strahan is founder of C2C Training Group, which offers high quality assessment/competency-based courses in Health and Safety, leadership, business skills and personal development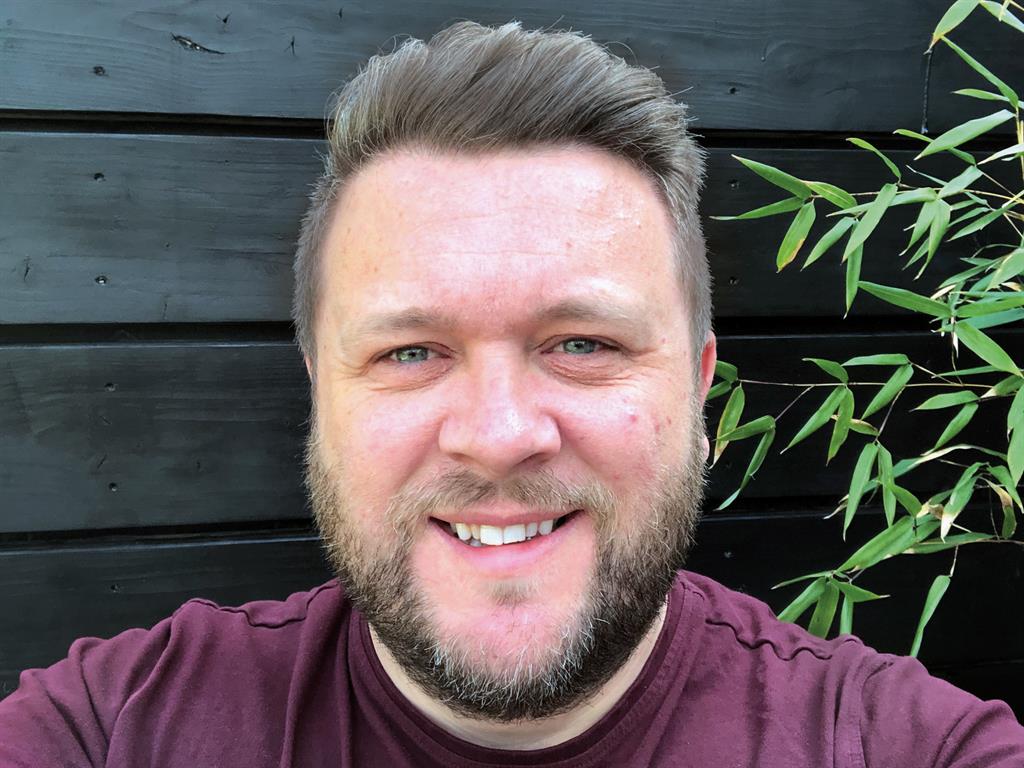 Peter Linas is Interim CPO, EVP of Corporate Development & International at recruiting software group Bullhorn
Paul Ainley is managing director at employer brand agency Chatter
'One of the biggest changes will be no more brew rounds!'
MARKET research group Acumen — part of Fuller Research Group in Manchester — has put in a number of strategies to ensure staff are kept safe during the return to work.
'One of the biggest changes to our company culture will be no more brew rounds!' says Laura Baxter, Acumen's head of people.
'We've ordered hand-sanitising stations for every floor. We will be implementing different teams being in the office on certain days, so there will be many more working from home opportunities, in order to minimise everyone being in at once.'
When staff return, desks will be spaced out as much as possible, meaning lots of office reorganisation for the company's team of 60.
Laura says she's working hard to ensure that staff have been able to keep in touch and give feedback about their return. Strategies have included a feedback survey, departmental Zoom meetings and quizzes and a first virtual coffee morning.
Because of this, staff say that they feel the company is putting their safety first as they come back to work and they are looking forward to starting returning in the next few weeks. 'I think people need some normality in their lives,' says one. 'Even if it's the comfort of an office environment or just being able to see friends in person. Things have changed and that will no doubt change the way we do things in the future, but some sense of normality — of how things were — people will find comfort in that.'
Another staff member says she 'can't wait' to get back into the office. 'I miss the people, team spirit, banter, chatting through things, and although you can still have them from home, it's just not the same.'
'I'm adapting to the new working norm'
FABRIC designer Vanessa Arbuthnott is working from home, but is ensuring that staff who need to physically deal with the materials are safe in their workplace in Cirencester.
'We are coping with Covid-19 with a reduction in staff,' says Vanessa. 'Each member has their own room presently. They have their own fabric roller, work station and scissors. Doors and windows are open for loads of ventilation. I am working from home and using FaceTime to talk to my staff. We have closed the shop and showroom, so we have no customers coming into the space and all suppliers leave the goods at the door.'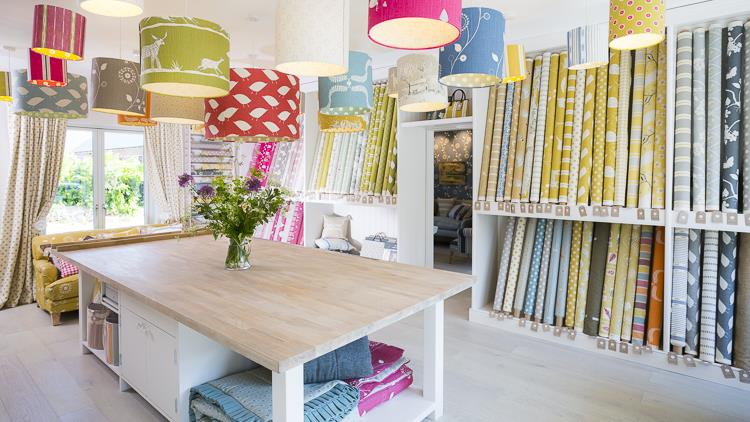 Manager Hayley Brennan, who works in the office, says the measures help her and the rest of the staff to feel safe. 'We feel safe because we have worked out a system to maintain our distance from each other. We are lucky to have a room each and we respect each other's space. We all have our own machinery and equipment to ensure we are minimising risk.' She adds: 'I am enjoying the return back to routine and happy to adapt to the new working norm.'