■ £2bn no-deal funding boost as government sends message to Brussels
A £2.1BILLION funding boost for no-deal Brexit preparations is part of the government's plan to show Brussels it will not be 'business as usual' in dealing with the UK.
Chancellor Sajid Javid announced the funding package — £1.1billion committed to plans for October 31 and £1billion in reserve — saying it was 'vital that we intensify our planning' for the Brexit deadline.
Commons leader Jacob Rees-Mogg said Boris Johnson would not be 'browbeaten' by Brussels and the European Union must realise the UK was not 'frightened' of leaving.
The PM was today chairing his first meeting of the Brexit war cabinet — with the chancellor, foreign secretary, chancellor of the duchy of Lancaster, Brexit secretary and attorney general.
Mr Javid said: 'This additional £2.1billion will ensure we are ready to leave on October 31 — deal or no deal.'
But Labour's shadow chancellor John McDonnell called it an 'appalling waste of taxpayers' cash'.
■ Bank of England holds rates and slashes growth forecast
THE Bank of England has held interest rates at 0.75 per cent and warned there is a one-in-three chance of the economy shrinking at the start of next year as Brexit uncertainty takes its toll.
The nine-strong Monetary Policy Committee voted unanimously to keep rates unchanged as it said no-deal fears had seen uncertainty among firms become 'more entrenched', which was hitting the wider economy.
In its quarterly inflation report accompanying the decision, the Bank slashed its growth forecast to 1.3 per cent for this year and next, down from the 1.5 per cent and the 1.6 per cent previously predicted.
In a warning shot, it also forecast a 33 per cent likelihood that annual growth would be below zero in the first quarter of 2020, even without a cliff-edge EU withdrawal.
Bank governor Mark Carney (pictured) said: 'Profound uncertainties over the future of the global trading system and the form that Brexit will take are weighing on UK economic performance.'
He warned there would be an 'instantaneous shock' on the economy if a no-deal and cautioned the pound would fall, inflation would rise and GDP would slow.
■ Call to scrap 'cruel' cap on benefit claims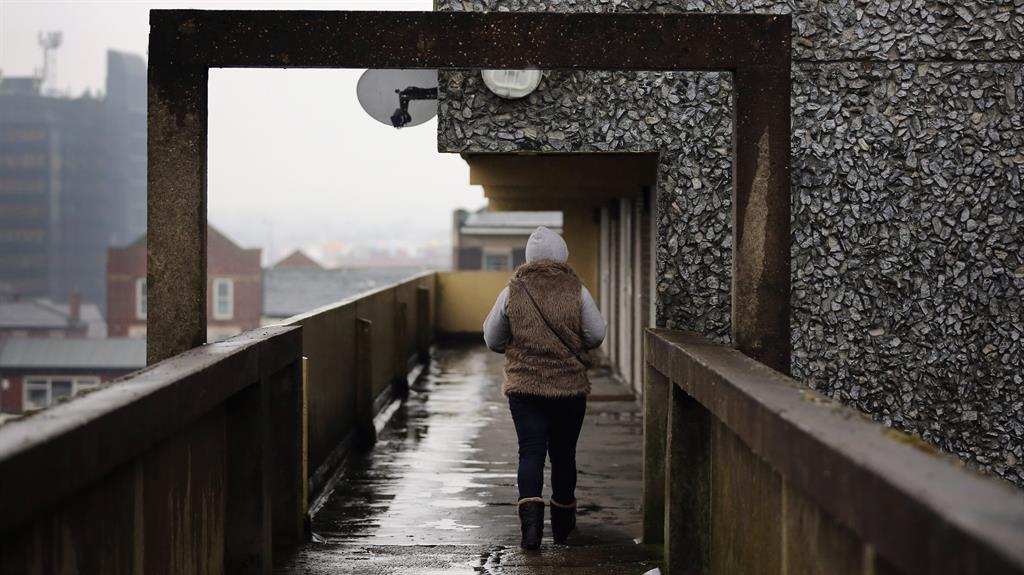 CAMPAIGNERS have called for the cap on benefits to be scrapped after new figures showed a rise in the number of families affected.
The charity Shelter said data showing an increase in households having benefits capped painted a picture of 'utter misery'.
The Department for Work and Pensions figures revealed that as of May, it was impacting 75,000 households. Shelter said it was a 12 per cent increase on previous months, with more than two fifths having housing benefit capped by at least £50 a week.
Campaign director Greg Beales said: 'It's left thousands of families in deep poverty, facing the grim choice between paying rent and feeding their children.'
Child Poverty Action Group added: 'Surely [the government] can find the relatively modest amount needed to abolish this cruel and nonsensical policy.'
The DWP insisted: 'The benefit cap… provides fairness to the taxpayer while ensuring there's a safety net for the most vulnerable.'