■ The Absolute Radio presenter, 41, talks about annoying baby toys, on-air tech mishaps and why he dislikes VAR
How has tech changed over the course of your broadcasting career?
It's gone from people talking in a room to their listeners, to social media and filming being involved. I love video calling a guest and posting things on our YouTube channel, but then some other chats between myself and the listeners are best left as traditional radio.
Have you had any on-air tech disasters?
We've just changed digital systems to Zetta. We broadcast the Breakfast show over seven different stations all with different playlists. There's the main station and Absolute 60s, 70s, 80s, 90s, 00s and Classic Rock. There have been some issues like the time the system played all seven over each other simultaneously.
Now that that you're a dad, what baby gadgets do you use?
We use a digital thermometer that you press to the child's head. If the temperature is fine it's green, if it's too hot or cold it's red. It's very simple but useful. And Ollie The Owl. It's a toy that plays lullabies. If you press his wing he plays white noise and he's got a night light in his tummy. He's great.
Does your child have any annoying toys?
My daughter, who is 11 months old, has a toy pushchair. If a butterfly flaps its wings in Tokyo it goes off. It's very chirpy and loud. It goes 'Hey! Let's walk!' The off switch was really hard to find, so we spent a month with it randomly saying 'Hey! Let's walk!'
At what age should kids be given their own tablets?
I use an app called Balloon Pop. The colours are vivid and when you press them they make a pop sound, so she already has some screen time in her life. It's important they use devices or they'll be left behind, but at the same time you need to be aware of things that can come with tablets – what they might find on social media or on a deep dive of YouTube. Children need to have devices but you need to manage that. Parents need to be aware of the safety features some companies make available.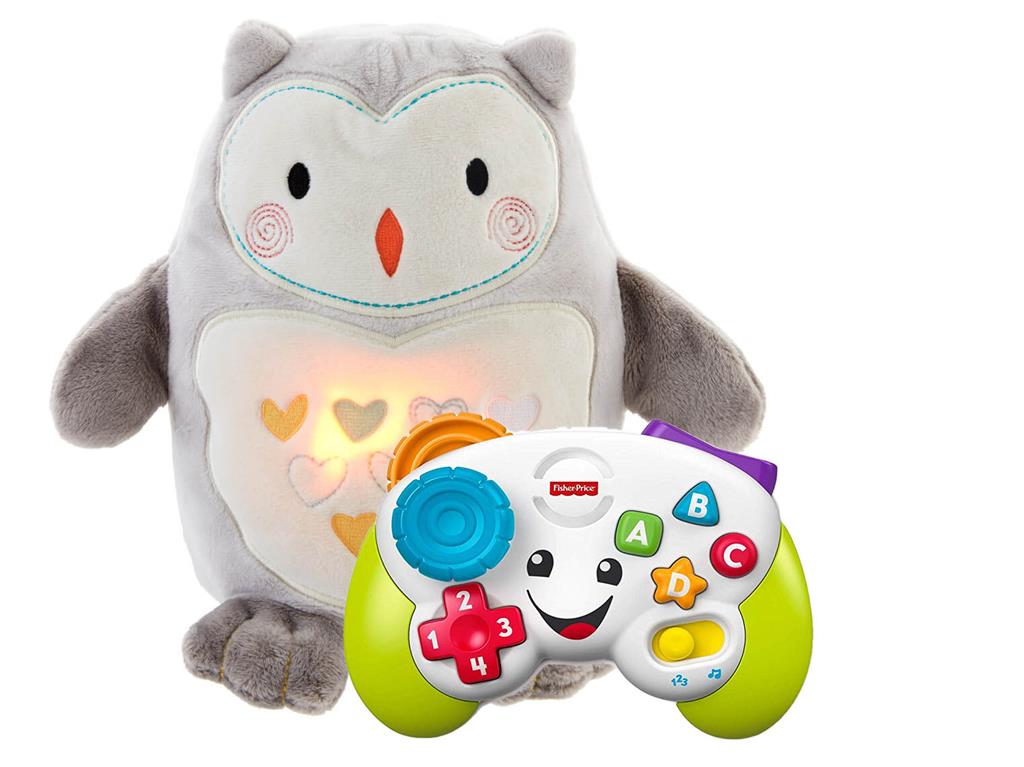 You're a high profile Charlton Athletic fan – what do you think of VAR?
I'm not a fan. It's doing what it was invented to do; it shows us that something isn't a goal because someone's toe nail was off side, but just let the fans have that goal. It's too small a margin to ruin the game. It used to be a thrill when the opposing team's goal was disallowed because it happened so rarely. You spend a lot of money on a season ticket, and if you're at the grounds you should know more than anyone else about what's happening in that match. But now people watching at home know more than you do.
What's been your most disappointing tech purchase?
When I downloaded Red Dead Redemption 2 on my PS4. The loading bar said 'You have 20 minutes left', so I loaded the dishwasher, came back, it said '30 seconds' then it jumped up to 'You have 67 hours remaining.' It took up so much memory it filled the whole thing up. The disappointment was after waiting all that time I only played it for 30 minutes because I couldn't figure out how to get the character to stand up instead of crouching. The PS4 is great though. I'll often have a quick game of FIFA. My daughter has become obsessed with the light on the controller so I bought her a toy version of her own that lights up and plays songs.
■ Dave Berry presents the Absolute Breakfast Show. His podcast Dave Berry's Dadpod is available via the Absolute Radio app and all usual podcast providers