DARK, lustrous lashes have been one of womankind's most covetable features ever since Cleopatra was slapping on the kohl.
During the recent seven-week run of Love Island, internet searches for 'fake eyelashes' apparently shot up by 94.3 per cent (surely down to Camilla and her eyes, seemingly framed at all times by jet-black butterflies).
So imagine if there was a way to have eyes like Disney's Jasmine, with almost zero effort and no make-up, even on the way out of the gym. Turns out there is — the next generation of eyelash serums promise to help you grow longer lashes. Yes, we admit, it does sound like a fairy tale. So can it actually be true?
Designer Maria O'Connor, who has been trialling LiLash (£62, lilash.com) before her wedding, thinks so. 'I've been using it since November and the difference is more than substantial,' she says. 'My eyelashes have probably doubled in length.'
LiLash is one of many serums to contain a prostaglandin analogue, a class of drug that's been used (in the form of eyedrops) to treat glaucoma. It was noted that patients were getting seriously long lashes as an unexpected side effect.
Why this happens is still unknown but the drugs seem to prolong the growth phase of eyelashes. It's in this phase that the cells in the root of the hair divide quickly, adding to the hair shaft and resulting in thicker and longer eyelashes. In theory, if you never stopped using them you might end up having to trim your eyelashes!
For a while, such drugs were available only for cosmetic use via prescription but they are now found in consumer products. They are usually applied twice a day along the upper and lower lash lines, and take at least a month to kick in.
While any product has to be approved for safety by the CTPA, the UK cosmetic trade association, many people would still prefer an alternative to prostaglandin analogues, and different serums have emerged using peptides (a chain of amino acids) or stem cells as key ingredients instead.
Rupert Critchley, a GP and founder of Viva Skin Clinics, prescribes a prostaglandin analogue for his cosmetic clients but says: 'There are a number of other active ingredients that may be effective in promoting eyelash growth. Consumers may find some to work. However, there are none at this time that have any solid clinical proof. As such, many products are careful to only promise juicier and fuller-looking lashes rather than lash growth.'
Our test of five eyelash serums seems to bear out this advice. So do not expect to say goodbye to your mascara any time soon…
On trial
Rebecca tried RevitaLash® Advanced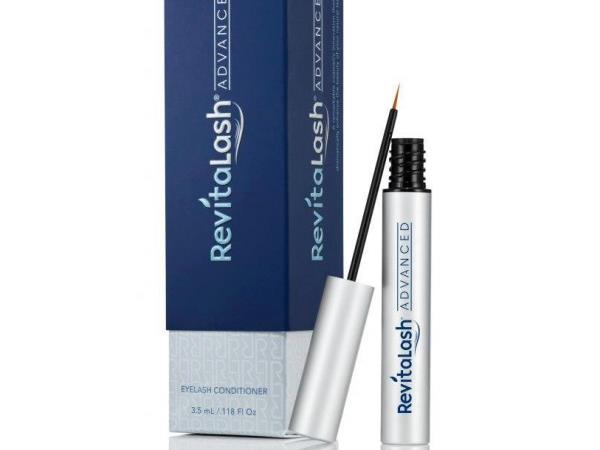 Key ingredient: Peptides
Result: 'My eyelashes feel fuller and I definitely think they're a bit longer. But perhaps any change might just be psycho- logical.' £45
3/5
Maria tried LiLash
Key ingredient: A prostaglandin analogue
Result: 'Not only has it increased the length, but it increases the thickness and quality too. When I get them tinted they look great.' £62, lilash.com
5/5
Amy tried XXtralash
Key ingredient: Peptides
Result: 'My lashes look thick and healthy but I can't say that they've noticeably grown. I may need a few more weeks.' £90, xxtralash.com
3/5
Jacinta tried AQ Lash Eyelash & Eyebrow Enhancement System
Key ingredient: Stem cell technology
Result: 'My lashes are definitely longer. I notice it more when I put on mascara. I'd be interested to carry on.' £149, aqskinsolutions.com
3/5
Alice tried Medik8 Full Lash and Brow Duo
Key ingredient: Peptides
Result: 'I can't say I've noticed any dramatic improvement and I'd be staggered if anyone else has. But my lashes seem a bit stronger.' £42, medik8.com
2/5