WELCOME to the poshest hotel for cats — a place where pampered felines get human sized rooms with spa treatments, a chauffeur and can even dine on caviar.
Lawlor Cat Hotel is a five star cattery giving cats high-end treatment in the heart of the Essex countryside.
Set up by Jane Lawlor, 48, the boutique hotel is made up of two houses and consists of 23 suites for furry pals to chill.
Each room contains floor-to-ceiling windows, a sofa, bunk bed, litter tray, and even flowers in plastic milk bottles for decoration, all of which are cat sized.
Cats dining needs can also be catered for with pet owners able to pay extra to spoil their prized pets with first class snacks and meals.
For three pound a dish, owners can order a smoked salmon, Dublin Bay king prawn, or cream cheese and caviar canape side for their fuzzy playmates in the fish bar.
A host of fresh fish dishes can also be prepared, including griddled sea bass, sautéed tiger prawns, and bacon-wrapped monkfish in the hotel restaurant.
Cats which are used to the 'royal treatment' can even tuck into a portion of beluga caviar at around £3.50-a-gram — or £160 for 50g.
Owners with extra cash to splash can treat their cats with luxury grooming in the hotel spa, 'carried out with confidence, kindness and at your cat's own pace'.
And concerned owners can even pay £5-a-day to watch their pets while they're on holiday, thanks to CCTV installed in every suite.
Suites costs between £20 and £25 per day, with a minimum three-day stay.
Former accountant Jane described the venture as a 'dream come true'.
'We are not a cattery,' she said. 'We are a proper full-on hotel.'
The fully air-conditioned hotel also ensures the perfect temperature no matter what time of year.
Meanwhile city cats can take advantage of the hotel's limo service — a Mercedes Saloon — to chauffeur city cats out to the hotel in the countryside.
Manager Kim Wooding said the cattery has been at maximum capacity in August, Christmas, and Easter, with a 12-person plus waiting list already for this year and next at those times.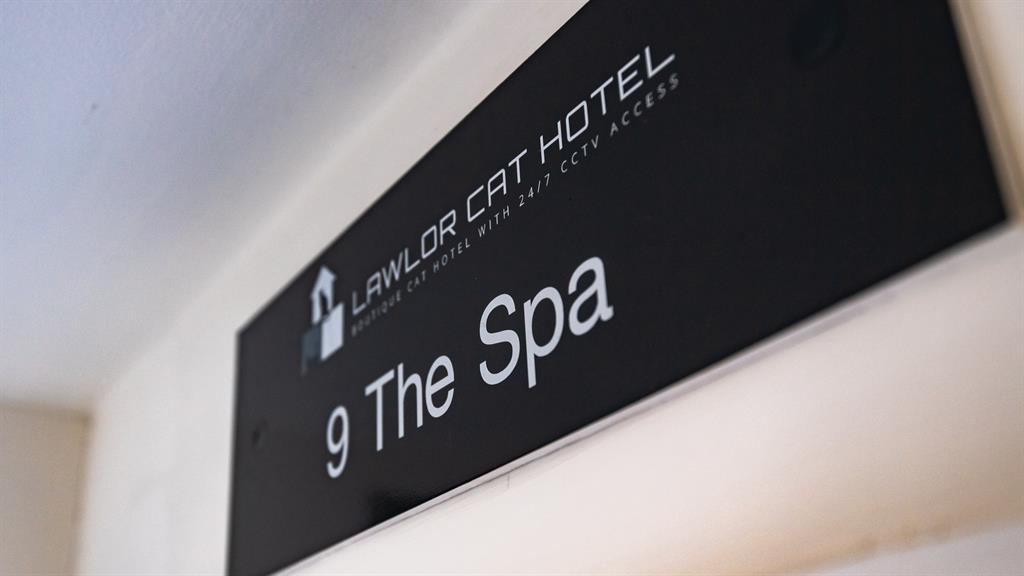 She said: 'People who love their cats love to come to this cattery because word has gotten out that we provide a luxury service.
'Catteries tend to be outdoor cages at the back of someone's garden.
'I wouldn't ever put my cat in an outdoor cage, so why should anyone else?
'We strive to be a home from home for these wonderful pets — a 'home comforts' place.'