Supermaket choices
Wotwine
Cost: Free
What is it? Billed as 'your supermarket sommelier', it employs barcode-scanning tech and a team of independent experts, who meet weekly to review and rate wines. With a minimum of four to six tasters per panel, including at least two Masters Of Wine, you're getting a pretty reliable reading. An antidote to the 'too good to be true' supermarket deals, these guys judge whether wines are over/under-priced. So far, so promising.
Does it work? Full marks for the concept, any tool that encourages value for money gets my vote. Sadly, the recognition rate is low, although this is one to keep an eye on as its database expands.
Rating: 2 out of 5
Price comparison
Wine-Searcher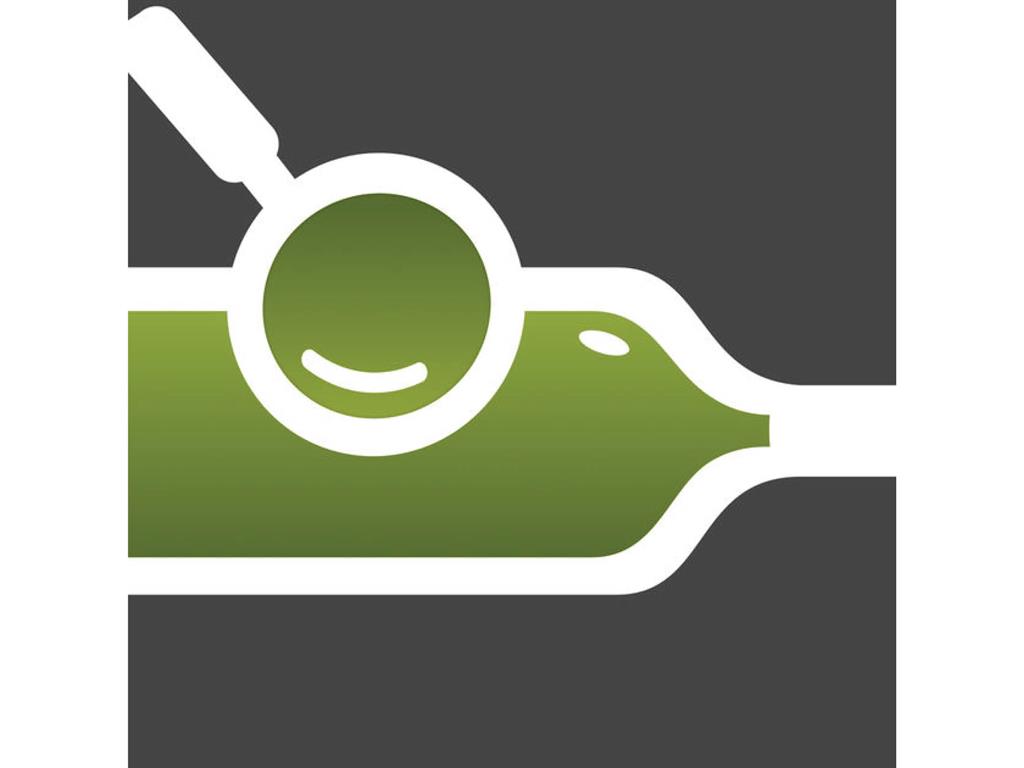 Cost: Free
What is it? A 'Ronseal' app that does what it says on the tin, Wine-Searcher has a catalogue of around 9million wines retailing in 91,000 outlets worldwide. What it really excels at is wine price data, making it an almost definitive resource for finding out prices and availability of given wines, linking straight to the retailer's site for purchase. It also has an extensive encyclopaedia of wine regions, grape varieties and producers.
Does it work? As a price comparison tool, it's everything. Finding wine information is a breeze, led by inputting a snap of the label. It majors on aggregating scores from top-notch wine critics, such as Jancis Robinson, for a weighted average score. One for both beginners and serious collectors alike.
Rating: 4.5 out of 5
For food & wine pairing
Corkscrew
Cost: Free
What is it? Plugged as a 'pocket sommelier' for restaurants and supermarkets, its picks are based on the science of wine and food matching. Given that during a typical lunchtime service, the average sommelier will only get to a third of the guests, this is where Corkscrew comes in. The app's 'Chief Wine Officer' has identified and programmed in over 10,000 wine flavours to specifically match with your chicken kiev or shepherd's pie.
Does it work? Simple and effective, this app succeeds by not overpromising. Far from being an exhaustive search engine, it has a 'wines near me' function, and offers a targeted selection from your chosen outlet, based on your food pairing. Wines are picked from actual wine lists, meaning the details are current.
Rating: 3.5 out of 5
Restaurant wines
Wine Picker
Cost: Free
What is it? The brainchild of Julien Sahut, head sommelier at Mayfair's Sexy Fish. The idea was to create the definitive resource for picking wine in restaurants, from Zizzi to the Ritz, to take the sting out of choosing wine in front of your partner, or even worse, your boss.
Does it work? Not dissimilar to Corkscrew, with an attractive layout and a selection of five wines to match your food and budget. The page is easy on the eye and user-friendly, while the only limiting factor is that it's currently London-centric. With ambitious plans to re-use the tech for restaurants to create and manage their lists, this is one to watch.
Rating: 4 out of 5
Socialising
Delectable
Cost: Free
What is it? Coined the 'Instagram of wine apps', Delectable is similar to Vivino in everything from looks to functionality. Its strapline 'scan and rate' sums it up in a nutshell, with the additional side that works like a social media account. You can follow friends, top sommeliers and critics, peek inside their 'cellars' and stay au fait with what they've been sipping.
Does it work? Delectable's emphasis is on the US market, where it's highly popular, rendering it woefully limited for wines sold over here. Although it recognised the wines I scanned more or less correctly, the pricing and checkout functions were pretty much redundant.
Rating: 1 out of 5
Wine events
Local Wine Events
Cost: Free
What is it? The most complete app for wine events: just plug in your city/location and it will list upcoming wine tastings, festivals and experiences. Launched in 2000, the app claims to have the world's largest calendar of food, wine, beer and spirits events. It houses a 'wine vacation' area, giving details of wine and food holidays such as 'Spring in Tuscany' or 'Barging in Burgundy'.
Does it work? There's no barcode scanning or label-snapping here: this app has chosen a different lane. Easy to use and global, Local Wine Events relies on its information being timely. Although it's very much London-focused for the UK, it's a neat reference tool for oenophiles looking for their next outing.
Rating: 3.5 out of 5
Wine collecting
CellarTracker
Cost: Free
What is it? Popular amongst collectors for its online cellar-management function, allowing you to manage the wines in your cellar and keep track of their value. With an extensive database of close to 8million tasting notes on nearly 3million wines, CellarTracker uses Vivino to identify wine labels and Wine-Searcher for pricing and availability.
Does it work? Although it's more effective to search via label recognition than by barcode, thanks to Vivino, it's useful to have both options. CellarTracker's main USP is its wine inventory element, though as a way of finding out details on individual wines, there are slicker apps around.
Rating: 2.5 out of 5
Rob's top pick… Vivino
Cost: Free
What is it? The world's most downloaded wine app, with over 32million users, was started up by two Danes to make wine more accessible, by sharing opinions via a peer-to-peer community. With 34million reviews of 9.5million wines to swipe through, that's a whole lot of data. It works via a label-recognition system, with the function to buy wine on their 'market' section, linked to hundreds of merchants.
Does it work? Heck, yeah. A mind-blowing success rate on wine recognition, with a tonne of relevant information around each wine, including vintage and price comparison. There's also a genius 'similar wines you might like' function, not unlike Netflix. Good luck trying to catch it out.
Rating: 5 out of 5
Loving… corkscrews
Le Creuset waiter's friend bottle opener, £25.60, johnlewis.com
Legless Corkscrew, £10, redcandy.co.uk
Anchor bottle opener and corkscrew, £29.95, annabeljames.co.uk
Insectum Corkscrew, £22, shop.nationaltheatre.org.uk
Parrot sommelier corkscrew by Alessandro Mendini for Alessi, £38, alessi.com