Is Houseparty safe?
David says: Video-chat services are how many of us keep in touch at the moment but that has meant we're now installing apps that a few weeks ago most of us had never heard of, including Houseparty, which has been topping app download charts.
Security experts have scrutinised the app and, despite recent claims, remain satisfied that it's safe. However, there are some steps you can take to make sure it stays that way.
■ Prevent strangers from crashing your party by locking your room. Tap the padlock at the bottom of the screen.
■ Video-chat apps are being targeted by criminals, so make sure you have the latest update.
■ Have a password that's unique and hard to guess.
What VR headset should I get to fight off my self-isolation blues?
Esat says: After a little escapism, eh? I don't blame you. Luckily, you've got multiple options. The £919 Valve Index is the best headset money can buy but if you can't afford that and want to ditch the PC and go cordless, the Oculus Quest (£400) is the way to go. It's the ultimate hassle-free VR experience.
Alternatively, the £139 Oculus Go keeps costs down by ditching the immersive experience of head-tracking but still offers great bang for your buck.
Load up Nature Treks VR on your headset of choice and you'll be strolling through stunning outdoor locations, from forests to beaches, giving cabin fever a well-deserved boot.
I've wanted to start my own podcast for ages but I'm confused. What equipment do you recommend?
Jon says: The GorillaPod mobile vlogging kit from Joby (£179.95) provides a portable set-up for recording audio and video with a smartphone. It provides a lightweight stand, a Wavo mobile mic with a Rycote shock mount and wind blocker, plus a waterproof LED light. All you need to do is download the myJOBY app to control it, then start recording.
If you want something more advanced, the ZOOM H4n Pro is a versatile high-end recorder that can grow with your experience. Popular with professionals, it saves audio to SD cards and serves as an all-in-one mobile sound-recording studio. Whether you're recording solo or with an interview guest, the ZOOM H4n (£189) offers internal and external stereo microphone options that will help you produce a podcast with top-notch sound.
The games doctor
We've burned through all of our TV box sets and movie watchlists so I want to finally get my partner into video games. What titles are great to introduce to a non-gamer?
I've learned the best games to play with a novice are ones they might have played as a child, or that are simple to pick up and play. They may have played a Mario, Sonic or Street Fighter game back in the day, and all of these classic games are available, not to mention cheap, to download on every platform from console to mobile.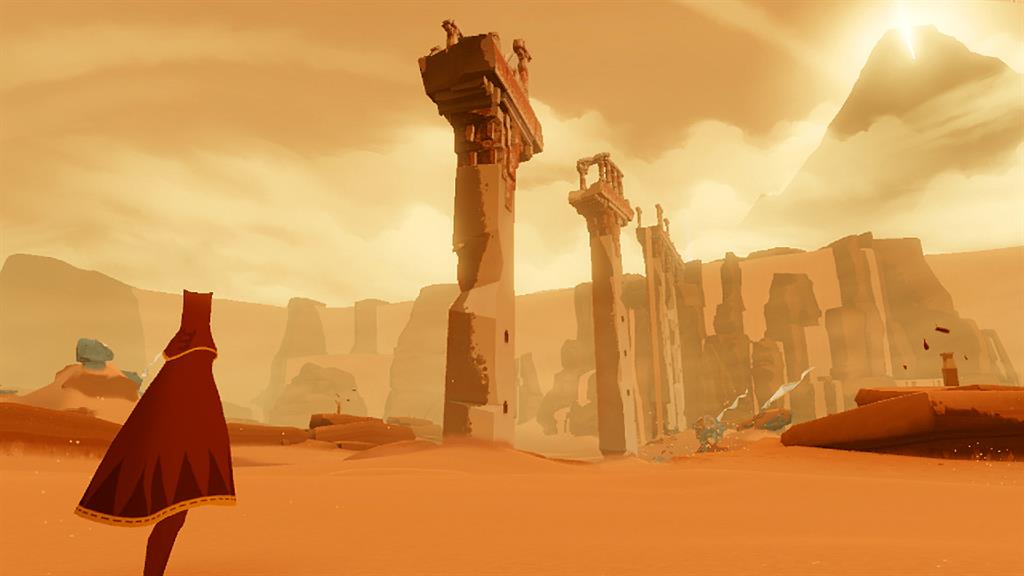 If they're completely new, try Journey (above, PS4, PC and iOS). Not only is it one of the best games ever made, it's incredibly easy to play and finish in a few hours. You also cannot go wrong with Mario Kart 8 Deluxe (below, Nintendo Switch), which is brilliant fun, offers simple motion controls and allows even the newest of players to win a race.
Got a digital dilemma, need some gadget buying advice, or are simply after a useful life hack? Email us your questions to gadgetdoctor@metro.co.uk
The experts
■ David McClelland's mission is to make the web a safer place. He now writes and talks about scams and hacks, plus photography and smartphones.
■ Esat Dedezade has written for Stuff and Microsoft, loves smartphones and gaming, and is the proud owner of the most misspelled name in tech.
■ Jon Devo has been a tech journalist and photographer for nearly 20 years, specialising in product, travel, event and sports photography.
■ Guy cocker has edited GameSpot UK, Stuff magazine and was a consultant on the BBC's Make It Digital series