Brisbane, Australia
Sapphiroula Condoleon, Instagrammer
I recommend having a 'Brisbane breakfast' by the river in the Newstead or Teneriffe neighbourhoods. This includes Japanese pancakes with waffles and sweet potato hash. Howard Smith Wharves (howardsmithwharves.com) is a buzzing area and a great place for wine and beer, and don't miss James Street as it's the hippest place in the city.
My top tip: Have a picnic at Kangaroo Point Cliffs. There are companies that make platters and deliver them to you at the cliffs, or even set up a picnic for two. Visit thepicniccobrisbane.com.au
CapeTown, South Africa
Jared Ruttenberg, blogger and guide
Just a minute's walk from the touristy waterfront is my hidden treasure: the Quarter Kitchen restaurant at the Portswood Hotel (legacyhotels.co.za). It pays homage to Cape Town's 400-year history by celebrating Cape Malay cuisine. It's located in the old Breakwater prison, which housed the convicts who built the harbour. Every Wednesday, for an unbelievable £8 per person, you can enjoy the chef's renowned curry feast.
My top tip: Balance the usual tourist activities by booking an experience with a local guide.
Cairo, Egypt
Farah Safwat, blogger
In one of the many historical buildings on El Moez street in the quarter of El-Gamalleya lies the cultural centre of Al Rab3 (facebook.com/Alrab3, above). In the middle of Fatimid Cairo — yet not well known — it's the best place for concerts, workshops and exhibitions reflecting ancient and modern Egyptian culture. They also have a regular book fair where you can buy unique books for reduced prices. Amazing atmosphere and culture is around every corner.
My top tip: If you don't like crowds avoid coming during the Islamic holy month of Ramadan.
Singapore
Daphne Xiao, travel blogger
Every visitor to Singapore has Gardens By The Bay on their travel bucket list but one place in the same vicinity that's often overlooked is Marina Barrage — a reservoir in the heart of the city. It offers picturesque views of the city state's skyline, including Marina Bay Sands hotel, the Singapore Flyer Ferris wheel and more. The best views are at sunset.
My top tip: I'd recommend doing a traditional takeaway ('dabao', in colloquial Cantonese) from one of the food stalls near Satay By The Bay (sataybythebay.com.sg). Also, buy a kite so you can join the locals enjoying a day out.
Sydney, Australia
Sally O'Neill, fitness blogger
Sydney's best-kept secret is Potts Point. Known by locals as Little Paris, it's a leafy village with a weekly farmers' market, amazing coffee shops, bookshops and great restaurants. In the morning, head to Gypsy Espresso (gypsyespresso.com.au), where you'll find the best coffee you've ever had. For lunch, my favourite restaurant is the Japanese-inspired Cho Cho San (chochosan.com.au).
My top tip: Sit in the sunshine at Embarkation Park for a peaceful view of the Harbour Bridge.
Auckland, New Zealand
Maddie Morrison, Instagrammer
To get away from the tourists, visit the suburbs. The city centre isn't the place to be in Auckland — it's the tucked-away neighbourhoods made up of beautiful traditional villas with trees lining the streets that give you a true sense of the place.
My top tip: Auckland's Ponsonby suburb is beautiful, filled with lots of lovely cafés and boutiques. On a sunny day you can't beat it. For me, there's something so comforting about walking through Ponsonby.
Miami, USA
Ria Michelle, travel blogger
My fave neighbourhood has to be South of Fifth in South Beach. It's a quiet, residential area with beautiful beach views and lovely restaurants. You can walk along the South Pointe Pier and watch the cruise ships, lay out and enjoy the beach or have a picnic in the park. It's just a really lovely area to walk or cycle through.
My top tip: Don't limit yourself just to the island part of Miami — there's so much to explore in the city, including on the mainland so give yourself plenty of time.
New York, USA
Jessica Markowski, Instagrammer
My favourite neighborhood is SoHo. I love the architecture and the cobbled streets — so different from the touristy spots. There are loads of independent stores to browse, from interiors haven Matter (mattermatters.com) to fab labels such as Sea NY (sea-ny.com).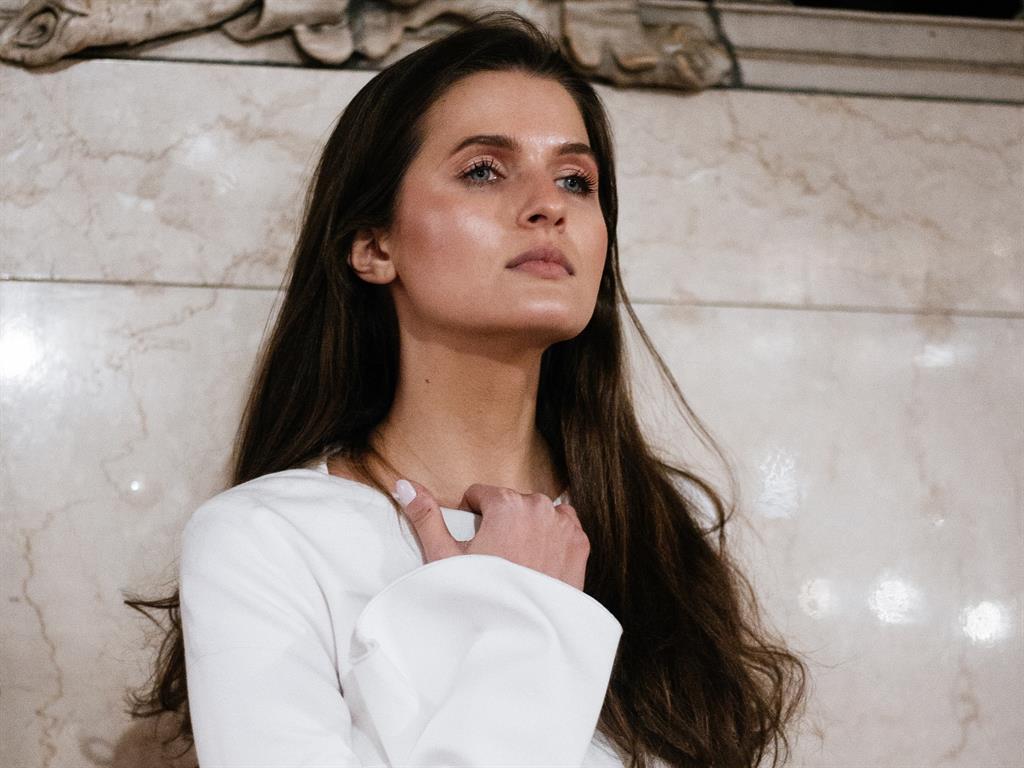 My top tip: Anyone coming to New York has to head to Pasticceria Rocco (pasticceriarocco.com) in the West Village for their incredible pistachio cannoli.
Tokyo, Japan
Keiko Ota, regional operations manager
A great way to experience Japanese culture is to spend time in a 'kissaten'. Kissatens are old-fashioned coffee shops. Low lighting, old furniture, table service and kitsch accoutrements add to the quirky ambience. The menus are limited, with their speciality being Neapolitan and cream soda. Some of the most popular kissatens include Ladrio (1-3 Kanda-Jinbocho, Chiyoda) and Sabouru (1-chome-11 Kanda Jinbocho, Chiyoda) in Tokyo's Jimbocho neighbourhood. Each kissaten has its own history and personality.
My top tip: Explore a different district each day, walking down alleyways to find cool hidden kissatens and bars.
Mexico City, Mexico
Maria F Garcia, blogger
Chapultepec Forest has been an iconic place for me ever since I was a little girl but a few years ago I discovered a hidden place among its trees: Carcamo de Dolores, an amazing building that houses an underwater mural by Diego Rivera. It's like travelling to an ancient city.
My top tip: Go alone, don't rush and stay a while.
Vancouver, Canada
La Carmina, TV presenter and blogger
I love to hang out in Vancouver's dark underground spots and I've spent many raucous nights at The Black Lodge (317 E Broadway, blacklodgerestaurant.com). This vegetarian restaurant and bar is based on Twin Peaks, David Lynch's surreal TV series. The cabin booths and owl statues pay homage to the show and the bathroom with zig-zag floor looks exactly like the bizarre Red Room. I'm especially fond of visiting with a group of friends and sharing themed cocktails and comfort food before heading to a goth concert or club.
My top tip: Stroll through nature in Chinatown's peaceful Dr Sun Yat-Sen Classical Chinese Garden (vancouverchinesegarden.com).
Rio de Janiero, Brazil
Paulo del Valle, photographer, Instagrammer
The best-kept secret in Rio is the Mirante Dona Marta, where there are the best views of the city. From there you can enjoy Rio's famous landmarks, such as Sugarloaf Mountain and Christ the Redeemer. It's not so easy to get there, though. You must have a taxi take you and then wait for you because it's hard to order another one back.
My top tip: Enjoy sunset at Pedra do Arpoador with a cold coconut water. From up there you have beautiful views, with the Dois Irmãos mountain in the background. As soon as the sun sets, everybody claps, thankful for one more beautiful day in the 'Cidade Maravilhosa'.
■ Spotted by Locals is a series of blogs and apps (on iPhone & Android) by handpicked locals in 80+ cities in Europe, the Middle East & North America.