Planet-hugging hydration
One of the simplest ways to cut your carbon footprint is to stop using plastic. With the government encouraging the use of reusable bottles in shops, cafés and at water fountains, it would be great to know where to refill live to avoid a Where's Wally?-style hunt for hydration.
With Refill App (free, iOS, Android) the clue is in the name. It lets you search for the nearest location to get your free H2O fix in the UK, alongside the option to add your own. When you're wandering around unfamiliar territory outside the UK, WeTap (free, iOS, coming soon on Android) will be your hydration hero.
Sharing is caring
Love food, hate waste? There's an app for that. While restaurant leftovers may conjure up images of tucking into half-eaten chicken drumsticks, Karma (free, iOS, Android) aims to invigorate your inner waste warrior by flagging up food approaching its sell-by date at eateries across London that are going for half the price.
Customers can place an order within the app and arrange to collect it within a specific time frame. Karma currently includes 50 locations across the capital including Aubaine, Hummus Bros and the Michelin-starred Aquavit.
Alternatively, if you want to find a home for soon-to-be-expired food that would otherwise be destined for the bin, Olio (free, iOS, Android) matches unwanted edibles from neighbours and local shops with hungry individuals. It operates in 37 countries.
Sustainable sustenance
Becoming a locavore — someone who only buys locally — earns you sustainable eating stripes while helping local businesses. Planet-friendly start-up Farmdrop (free, iOS) aims to deliver ethically sourced food fresh from farm to front door from hundreds of local producers across London, Bath and Bristol.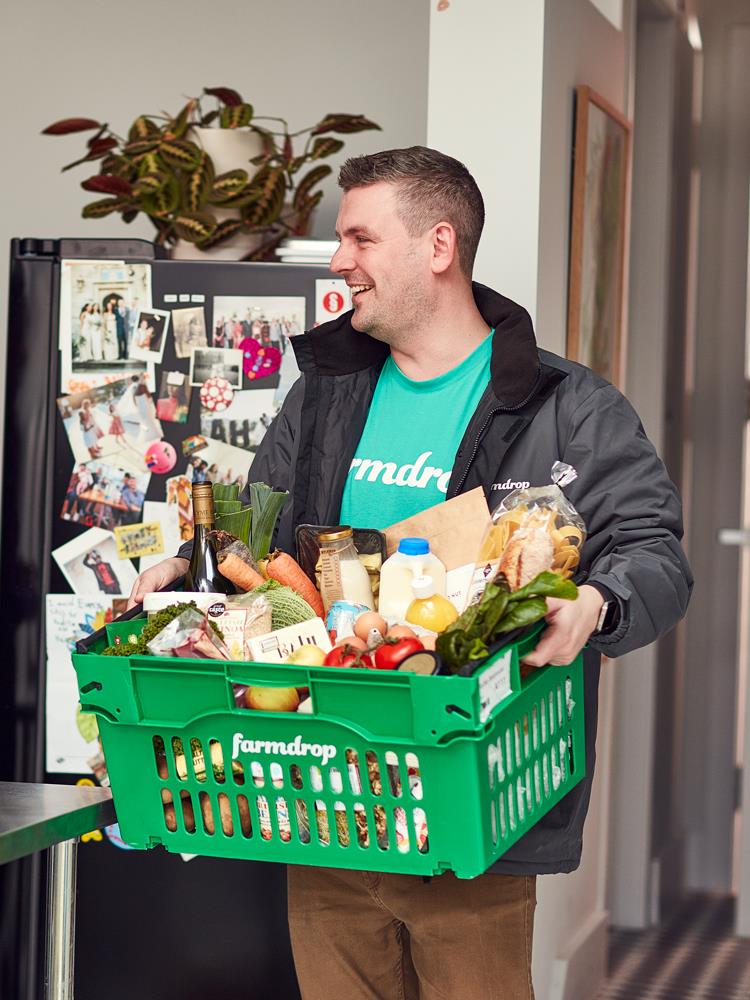 The model not only creates a zero-waste system, it's able to pay local farmers 75 per cent of the retail price. On top of that, it uses electric delivery vans, paper bags and fully compostable carriers. That it plans to expand nationwide over the next couple of years is the the cherry atop this ethically sourced cake.
Given large-scale meat production is a recognised source of greenhouse-gas emissions, many are cutting down on the pork and beef, if not cutting it out entirely. To that end, Happy Cow (£3.99, iOS, £3.59, Android) helps you find the nearest vegetarian or vegan restaurant wherever you are in the world. So you really can have your eco cake and eat it.