East Asia from your sofa: The best novels to transport you to imperial China, mind-bending Toyko and wild Mongolia
CHINA
Classic: The True Story Of Ah Q
by Lu Xun (1922)
Lu Xun is considered one of China's greatest literary polemicists. His early 20th-century short stories are furious snapshots of the injustices of life under imperial China. Today's repressive regime, the Chinese Communist Party (CCP), has started banning his work.
Contemporary: The Vagrants
by Yiyun Li (2009)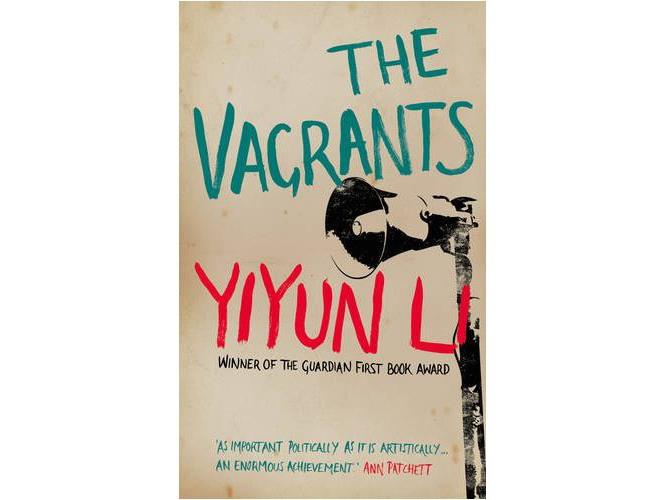 An important scene of brave counter-revolutionary sacrifice kicks off this astonishing debut novel by Chinese-American Yiyun Li, which plaits together the lives of various townsfolk to produce an indelible portrait of everyday survival under a totalitarian state.
JAPAN
Classic: Spring Snow
by Yukio Mishima (1969)
Author, playwright, director — Yukio Mishima is one of Japan's most important cultural figures and, thanks to his nationalistic politics, one of its most controversial. The first in his Sea Of Fertility tetralogy, this masterpiece is an epic tale of romantic entanglement set against early 20th-century Tokyo.
Contemporary: The Wind-Up Bird Chronicle
by Haruki Murakami (1994)
A missing cat, a missing wife and the horrors of the Japanese invasion of Manchuria are among the ingredients of this reality-bending magnum opus from the much-loved Murakami, which combines comedic absurdism and dreamy psychedelics to dig deep into the alienated spirit of modern Japan.
MACAU
Classic: The City Of Broken Promises
by Austin Coates (1967)
This neglected historical novel offers up a vivid impression of Macau as it was 200 years ago under Portuguese rule. Based on the true story of Martha Merop, a prostitute turned wealthy businesswoman, and her English lover Thomas van Mierop, it immerses the reader in the largely forgotten world of a once-significant outpost for the 18th-century opium trade.
Contemporary: The Ballad Of A Small Player
by Lawrence Osborne (2014)
Macau's 21st-century status as a major casino city-state has inspired all manner of modern crime novels, most notably Eric Stone's The Living Room Of The Dead. But Lawrence Osborne is the writer who has really made East Asia his own in his fiction, including this sharply written psychological thriller about an English conman hiding out in tiny Macau.
HONG KONG
Classic: Love In A Fallen City
by Eileen Chang (1943)
Eileen Chang is considered one of East Asia's greatest authors for her pitiless, psychologically ambiguous portraits of women caught up in the turmoil of history. Lyrical descriptions of Hong Kong during the Japanese invasion of 1941 form the backdrop to several collected here including the title story, later made into a film by Ann Hui.
Contemporary: The Honourable Schoolboy
by John Le Carré (1977)
One of three books (together with Tinker Tailor Soldier Spy and Smiley's People) to feature the two spymasters, British intelligence's George Smiley and his Russian counterpart Karla. This Cold War thriller takes the reader through much of South-East Asia, including Vietnam and a vividly realised British-era Hong Kong.
SOUTH KOREA
Insider view: The Vegetarian
by Han Kang (2007)
Seoul forms the background to this eerie modern classic about a South Korean woman prompted by a bloody dream to stop eating meat — a provocation for an instinctively conformist society that leads to dangerously unpredictable results. Disconcertingly strange, it's been admired for its radical examination of South Korean femininity.
Expat view: White Chrysanthemum
by Mary Lynn Bracht (2018)
During World War II, Japanese soldiers kidnapped Korean women to work as their 'comfort women' (sex slaves). This well-written historical novel moves between 1943, when Korea was one country, and the present day to tell the story of two sisters from a south Korean diving community separated for decades after Japanese occupation.
NORTH KOREA
Insider view: The Accusation
by Bandi (1989-2015)
This is possibly a unique book since its anonymous author remains in North Korea (Bandi is Korean for firefly). Pretty much all available literature by North Koreans has been written by defectors. These smuggled-out short stories were written mostly during the 1990s and provide a rare view of life under the paranoid, totalitarian regime.
Outsider view: The Orphan Master's Son
by Adam Johnson (2012)
Johnson, an American, apparently only visited North Korea once to research this Pulitzer Prize winner, which has been highly admired for its authentic depictions of a Korean everyman rising through the ranks of Pyongyang's tyrannical power systems. Intertwined themes include love, sacrifice and identity.
MONGOLIA
Insider view: The Blue Sky
by Galsan Tschinag (1994)
Based on the author's 1950s nomadic upbringing, this gentle coming-of-age novel draws heavily on Mongolian oral traditions to evoke the expansive beauty of the Altai mountains while charting the impact of modernity on his tribe's ancient relationship with the land.
Expat view: Wolf Totem
by Jiang Rong (2004)
This semi-autobiographical epic about a student swapping 1960s Beijing for a nomadic way of life transports the reader to the endless Mongolian grasslands with a story that lays bare the threat from its rapidly industrialising neighbour on the country's wildlife.