Connect: With Fashion Month now under way, Metro takes a look at how the geeks are taking over the catwalk
FASHION and technology have been a breeding ground of innovation for so long it's hard to imagine a time when Fashion Week wasn't as popular with the geeks as it was with the beautiful people. Equally, in the real world, fashion is now so accessible via the digital realm, it makes childhood trips to C&A with your mum feel like they happened in the Dark Ages.
Whether it's Asos dabbling with augmented reality or Gucci joining forces with Snapchat or even Janelle Monáe's blinking eye Met Gala dress, brands are continuing to drum up excitement and push the digital envelope both on and off the catwalk. Here's a selection of our fashion-forward favourites…
Multisensory wonders
Fashion Week has been transformed into a digital spectator sport, with runway shows using a range of cutting-edge technology to bring a digital experience to the physical catwalk. During London Fashion Week last week, Three, in conjunction with the famous art and fashion school Central Saint Martins, used its super-fast 5G to transform the fashion show into an immersive, multisensory experience by including in-seat haptics and varying scents, culminating with model Adwoa Aboah watching a virtual 3D version of herself strut down what appears to be an otherwise empty catwalk while sitting in the front row. Using video capture technology, the digital model was visible to audience members viewing the show through a 5G-equipped handset, while showing off the technology's potential to transform the traditional fashion show where the same models could one day walk down multiple runways simultaneously.
Elsewhere, British designer Ashley Williams showcased her new AW20 collection paying homage to fashion from the 1980s, 90s and noughties. This hit of nostalgia included the launch of a limited edition, vegan leather micro bag (from £80, ashleywilliamslondon.com) in collaboration with Samsung, that's perfectly proportioned to hold its new diminutive Galaxy Flip Z smartphone.
Sustainable solutions
From Adidas and Stella McCartney joining forces to create 3D-printed vegan trainers to Jourdan Dunn's Met Gala gown with 37 3D-printed petals, 3D printing allows fashion designers to turn the most challenging design concepts into a reality, while optimising production processes, customisation and cost.
Just last month, Joey King turned heads at the Golden Globes in her gorgeous and otherwordly 3D printed dress by Dutch designer Iris van Herpen. With a career built on fusing fashion and technology, her 3D-printed creations have been worn by the likes of Cate Blanchett and Beyoncé. Showcasing her new Sensory Seas collection during Paris Couture Week spring/summer 2020, she employed 3D-printing and laser cutting to construct dresses that move and flow like marine creatures.
Equally passionate about reducing the impact fashion has on the future environment is London designer Annie Foo, who's embracing the 3D printing trend by partnering with Europac 3D to print fashionable shoes on an HP Multi Jet Fusion 4200.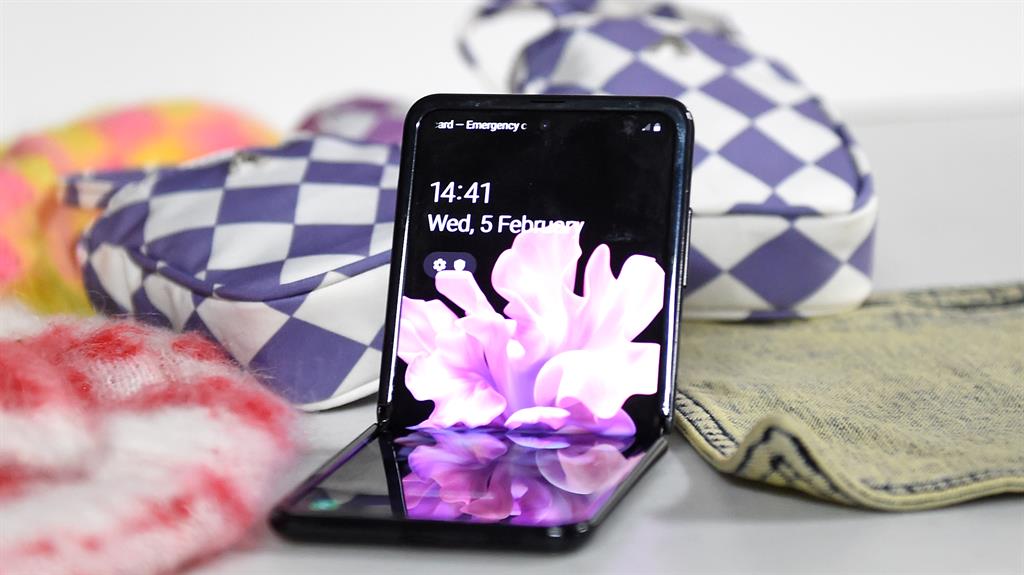 Over at New York Fashion Week, Rebecca Minkoff continues to use technology to ensure her fashion brand stands out, this time by using AI to create sustainable clothing. The fashion designer's new children's collection, Little Minkoff, uses AI to cut fabric, ink and water waste and create eco-friendly items made from natural and biodegradable materials. Together with software company Resonance Companies, she's created an inventory system that limits waste by only going into production after a customer has ordered an item, while AI keeps tabs on orders and serves as a digital footprint for the retailer, tracing back each step of production and delivery.
Off the catwalk, Lee Jeans has launched a range of biodegradable jeans and a jacket as part of its Back To Nature collection. Pieces are made using compostable linen-cotton yarns with no rivets, and when the item is no longer needed, the buttons simply unscrew and the pieces can be thrown into compost.
Virtual fashion
At the Baftas this month, EE made red carpet history when Maya Jama debuted the world's first AR dress powered by 5G. While the TV host appeared to arrive wearing a blue floor-length gown, the custom AR dress, made from ethically sourced fabric, was transformed to of those who were watching through the Samsung Galaxy Fold 5G smartphone. That was largely down to having more than 12 full body-length wires and 18 sensor bulbs that were tracked using EE's 5G network.
The idea of virtual styling isn't new. Last year, Gucci linked up with augmented reality app Wanna Kicks on an AR filter that lets users see how trainers look on their feet. But impressive steps are being made toward expanding the digital 'try before you buy' experience. Take Drest — it's a gaming-style app that its creator, former Porter editor Lucy Yeomans, hopes can drive sales for luxury brands. The app invites users to dress photorealistic avatars in styling challenges, then buy physical versions of those garments on Farfetch, which includes brands Gucci and Prada.
Asos is also trialling its See My Fit AR tool, which offers users a simulated view of how a product looks in different sizes ranging from 4-8 and on 16 various body types. The idea is to encourage customers to make better buying decisions by choosing the look that more closely reflects their body type. There are currently 800 dresses involved in the trial with a 'See My Fit' button on the page. Once clicked, the feature digitally maps the product on to the model of choice, taking account of the size, cut and fit of each outfit. So, the irritation you get when an online order arrives and the clothes fit nothing like they do on the model could soon be history.
The latest smart clothes
CashCuff shirts
Everyone can relate to doing that dance of digging around for your wallet or purse when your hands are full, which explains why contactless payments are so popular. Taking cashless convenience up a notch is this collection of tailored smart shirts from start-up DressCode. From £135, dresscodeshirts.co.uk
Xenoma e-skin Sleep & Lounge collection
Xenoma has been showing off its smart pyjamas that monitor the wearer's heart rate, breathing and vital signs while in the land of nod. Launching this year, the smart PJs also provide insights on sleep patterns and will even trigger an alarm if they detect a trip or fall.
Levi's Sherpa Trucker With Jacquard By Google
While this looks like an ordinary denim jacket, it's actually loaded with Google's Project Jacquard technology. One of the sleeves can be used as a remote so once connected to your phone it can control your camera and music, and trigger Google Assistant. From £140, levi.com
Emel + Aris smart coats
Emel + Aris is the brainchild behind these stylish self-heating coats. A lightweight polymer sits in the lining and produces the warmth while three settings take care of heat levels. A battery powers the jacket, which also features a USB port. From £299, emelandaris.com
Other recent trailblazers
REMEMBER when J-Lo wore that Versace dress to the Grammys, with a neckline that plunged so far down it broke the web? Fast forward 20 years later and J-Lo strutted down the runway in barely-there Versace attire to close the brand's Spring 2020 show during New York Fashion Week after the words 'OK Google, show me images of the Versace jungle dress' were said by Versace herself. That's because back then this dress was so hunted it inspired Google Image Search. The award for creativity, though, goes to Japanese designer Issey Miyake and his spring/summer 2020 show that involved what appeared to be drones (actually a pulley system) dressing models live on the runway.