MARCUS RASHFORD'S new child food poverty task force has put forward recommendations that the prime minister's official spokesman promised yesterday will be 'carefully considered'.
The Manchester United and England star has formed the campaign group with some of the UK's biggest food brands to tackle the issue.
For the next six weeks, Aldi, Asda, the Co-op, Deliveroo, FareShare, Food Foundation, Iceland, Kellogg's, Lidl, Sainsbury's, Tesco and Waitrose have all pledged to dedicate their platforms to sharing stories of those most affected by child food insecurity.
And the PM's spokesman said: 'We will carefully consider the recommendations as we approach the next spending review.'
Rashford, 22, campaigned for free school meal vouchers to be provided to pupils over the summer, leading to a major U-turn by the government. Speaking on BBC Breakfast, the footballer (pictured top) said he knew that was only a 'short-term solution'.
In a letter to MPs, he said the task force is endorsing three policy recommendations: free school meals to every child from a household on Universal Credit, the expansion of holiday provision for all those on free school meals, and increasing the value of the Healthy Start vouchers to £4.25 per week (from £3.10) and expanding its use.
In his letter, Rashford wrote: 'I remember the sound of my mum crying herself to sleep to this day, having worked a 14-hour shift, unsure how she was going to make ends meet.'
He said he has met parents who 'cried with sheer relief at providing food for children… This is the reality of England in 2020'.
Output soars as manufacturers start to bounce back
MANUFACTURING output increased at its fastest rate for more than six years in August as firms restarted operations following the pandemic. The IHS Markit/CIPS purchasing managers' index was 55.2, where anything above 50 represents growth. Director Rob Dobson said it was 'led by an upturn in domestic demand and recovering exports'. But significant job losses continued in the sector.
Morrisons hires a big bunch of florists
MORRISONS is to take on more qualified florists, doubling the number in its stores to 300. They will offer bespoke bouquets after Google data revealed blooms became one of the most popular searches in lockdown. Flower manager Jane Watson said: 'They make feel people happier.'
Unlock, urges ex-Aussie PM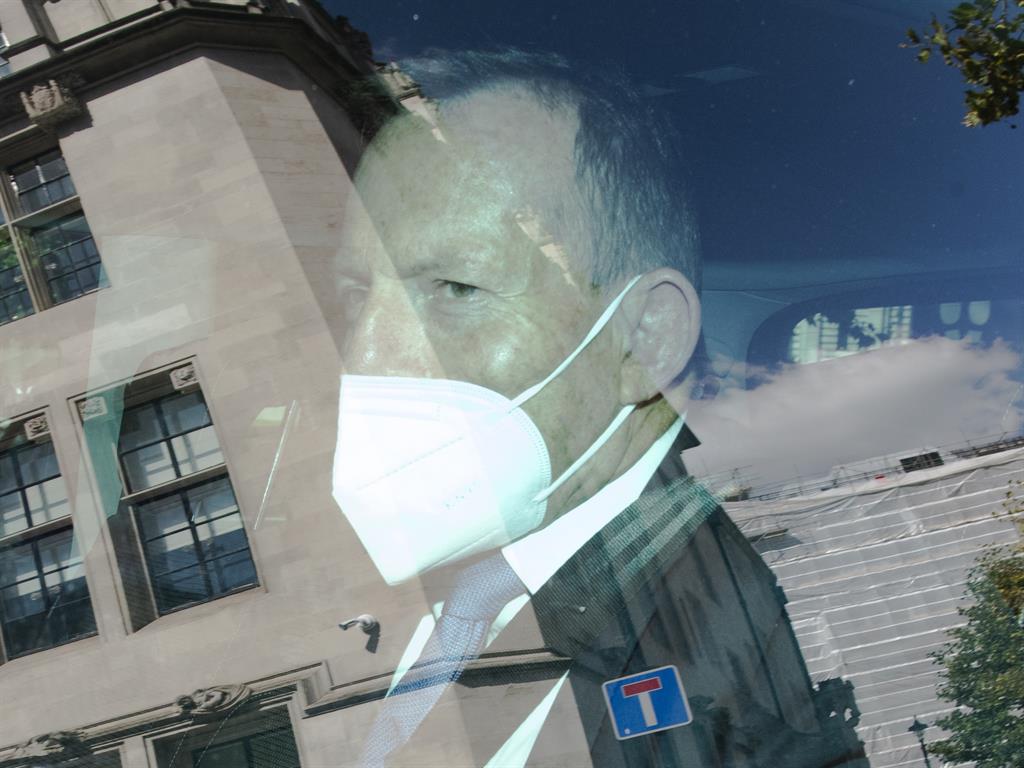 VIRUS restrictions should be relaxed to let individuals judge risks, a former Australian prime minister has urged during a visit to London. Tony Abbott — tipped to become joint president of the UK's Board of Trade — slammed lockdowns as producing 'a stop-start life'. 'This is what happens when, for much more than a mere moment, we let fear of falling sick stop us from being fully alive,' he told the Policy Exchange think tank. 'Surely it is time to relax the rules so individuals can take more personal responsibility and make more of their own decisions about risks?'
BUSINESS BITES
■ GREAT Western Railway has had its emergency measures agreement extended. The government will continue waiving the struggling train operator's revenue and cost risks until at least June next year.
■ SAGA shares almost doubled yesterday after the insurance and travel firm confirmed ex-boss Sir Roger De Haan is returning — with a £100million investment. They hit 26.6p before dropping to around 19p.