Caribbean
The Duppy Share Caribbean Rum, £20, Asda
'Duppies' are evil Caribbean spirits that pinch the best rum when no one's looking. Good job they left a bit, with this one sourced from rum distilleries in Barbados and Jamaica.
Aged for five years in bourbon barrels, the resulting nectar tastes like liquid almond brittle and slow-roasted pineapples. This is unmistakably a 'sipping rum', to be poured over a whopping bit of ice and supped leisurely.
Portugal
Taylor's Chip Dry White Port, £13.99, Waitrose
Port, in summer? Hell yeah. More specifically, white port, in a tumbler with tonic, fresh mint and lemon. This is how they serve it in Portugal's Douro Valley, the cradle of port production.
With all focus on gin, we haven't really run with it over here, until now. Its dry-creamy profile, and a lick of sea-mist on the finish, gives this benchmark white port shellfish-pairing superpowers.
Italy
Aperitivo, £8, Sainsbury's
As a nation, we've really taken to the palate-cleansing, bitter-orange profile of the Italian aperitivo, like liquid sunshine in a glass.
Aperitivos are spirit-based bevvies, flavoured with herbs, roots and spices for that sought-after bitterness. Pour in prosecco and soda, and boom, you've nailed the refreshment game. This one is just as good as the 'real thing', only you'll be a fiver better off.
Thailand
Many will know 'Thai rum' as full-moon party fuel, served in a bucket with Coke and Red Bull. Ah, backpacking holidays. SangSom is the dominant brand over there, Mekhong is lighter in alcohol and shows more herbal notes. So, is it a whisky, rum or brandy?
It's technically none of the above, but shares flavour elements of all three. Try it in a summery Thai Sabai cocktail, blending in lemon juice, simple syrup and soda.
Japan
Asahi Super Dry, £2.60, Tesco
With the Tokyo Olympics postponed, there's only one thing to do, crack open a bottle of Asahi, Japan's No.1 beer and one of the Games' top-tier sponsors. Fun factoid, Japan has a long brewing history, dating back to the 17th century when Dutch traders brewed for the sailors.
Asahi was the first crisp and dry Japanese beer to hit the market, no surprise it nails a sushi pairing then.
Greece
Metaxa 5 Stars, £20, Asda
You can't get much more Greek that this, aside from maybe Ouzo. Metaxa's made from Muscat, one of the most floral grapes on the planet, grown on the sun-soaked islands of Samos and Lemnos in the Aegean.
A blend of grape-based brandy, white wine and herbal extracts, aged for five years, hence the stars. Flavour-wise, it's all pain au raisin and fresh peach, and it kills with ginger ale, ice and a twist of orange-zest.
France
Mirabeau Pure Rosé Magnum, Provence, 1.5l, £29.99, Waitrose
French summer holidays are all about rosé, fact. Lounging poolside with a carafe of chilled, pale pink plonk is the definition of unwinding, and many peoples' happy place.
Choice-wise, there's a raft of rosés from all over France, but Provence just seems to have nailed the art. Ballet-slipper pale with a summer pudding palate, Mirabeau is a top name in Provençale pink production. Decadent in a magnum, and heck, they even make a rosé gin.
South Africa
Zalze Bush Vine Chenin Blanc, Coastal Region, £6, Morrisons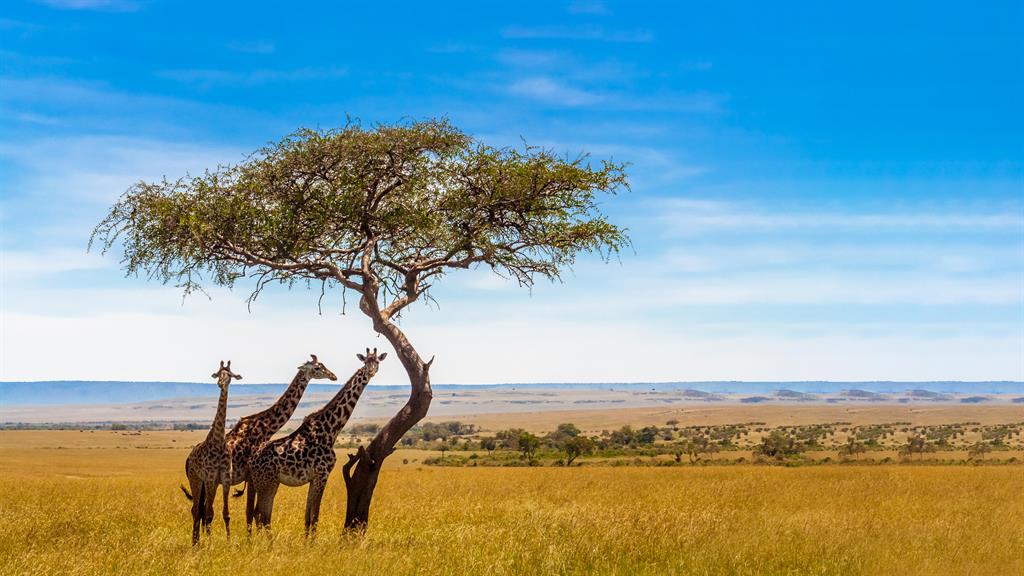 Recreating a safari holiday is tricky, unless you have access to an elephant. Luckily, South African wines are everything, or more importantly, everywhere. For now. South Africa has had a rough time of it, with epic droughts and now COVID-19, with the government banning wine-making practices and export under strict lockdown rules.
So, let's get them while we still can, starting with this apple-zesty Chenin Blanc, the Cape's unofficial signature white grape.
Spain
Prestige Cava Brut, £10, M&S
A glass of chilled cava is a must-have item on any Spanish holiday, along with sangria. Produced like a champagne, cava is made from Parellada, Xare-lo and Macabeo grapes, and if you can pronounce them, you deserve a bottle.
Cava's had a bad rap of late, but it should be back in our fridges for the long haul. Fun fact, whack in some gin, vodka and orange juice, and you've got yourself an Aigua de Valéncia cocktail.
UK
Pitcher's 1l, £11.50, Sainsbury's
Finally, a country we can actually take a holiday in. Whether you're coast-bound or in the park, it's always Pimms knock-off o'clock. Supermarkets are dab hands at recreating popular tipples for a fraction of the price, and this is one of the most convincing Pimms dupes on the market.
Unlike some, this doesn't stint on the alcohol, and the £8.50 you'll be saving makes it all the more refreshing.