Hearables for books
If you're the sort who nods off three pages into your latest novel, then there was good news for you at the Frankfurt Book Fair last month. Audiobooks took centre stage, their growth driven by smartphones and smart speakers. Perhaps most notably, Apple teased its new Audible-style platform. Based on the limited intel available, we'd expect it to be similar to the In Your Head BBC podcast documentary series, which was broadcast earlier this year and recorded in binaural stereo for an intimate sound.
The subject of each episode, whether a deer stalker or paparazzi photographer, wore a small microphone in each ear to capture the ambience of their occupation, which made for a highly immersive listening experience.
If paperback novels are on the way out, so too are foreign phrase books — they're being usurped by hearables that will translate in real time. Waverly Labs' Indiegogo-funded Pilot is an earpiece that translates up to 15 languages, while the Mars ear buds, a CES 2018 Best of Innovation Honoree, are designed so two people can use one bud each and engage in a two-way chat across the language barrier. They currently support English, Chinese, Japanese and Korean.
Hearables for health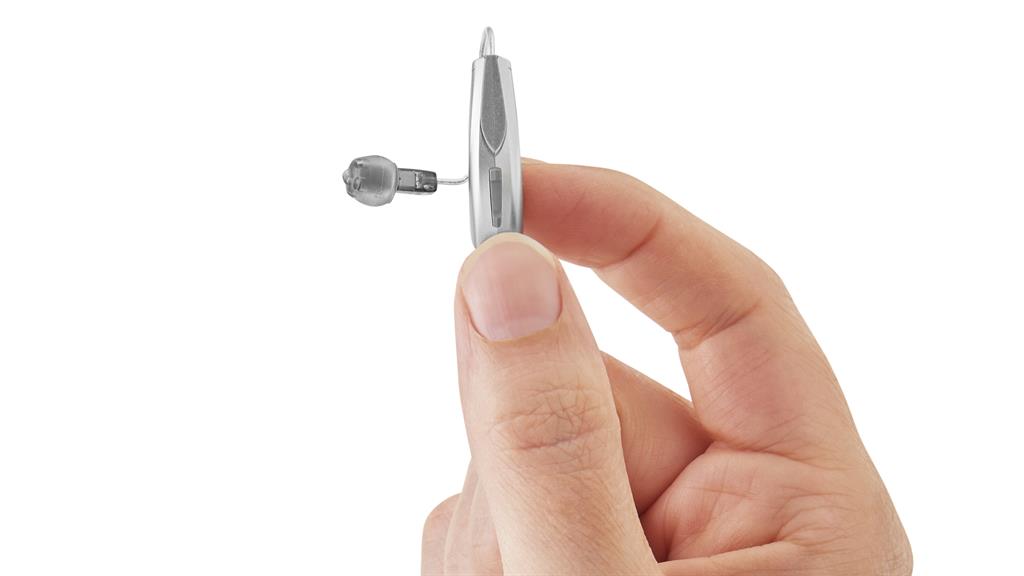 Not only can hearables like the Cosinuss Degree track core body temperature, some modern hearing aids can also measure heart rate or, in the case of Starkey Hearing Technologies' new Livio AI, detect a fall. Impressive, right?
How about a healthcare solution for an entire hospital? Forget white coats — voice-enabled digital assistants for medics are all the rage. Nuance, a voice and speech-processing innovator, has rolled out a platform for radiologists called PowerScribe One. This neat bit of kit turns dictations into medical reports in digital text form.
Likewise, eClinicalWorks launched a virtual assistant called Eva this year to lend a hand to doctors looking for medical documents, while Suki, a medical AI start-up founded by a former Google executive, received another round of investment in the summer. Surely, it won't be long before the words 'Alexa, please remove the kidney…' are uttered.
In the fitness arena, the Halo Sport headphones use neuro-stimulation to enhance your workout. They work by triggering the part of the brain that controls muscle movement and offers a kind of neuro-boost popular among NFL players and other pro athletes. Likewise, last year's Lifebeam Vi offers real-time gym coaching using collated data to monitor exhaustion level and running technique.
Hearables with AR
Hearables with audio-based augmented reality (AR) are set for a big 2019 too, with mega-brand Bose debuting a prototype of its Bose AR specs. Rather than layer the world with visual information, they offer a 'layered' listening experience. We haven't seen them in use yet but Bose is working with Strava, TripAdvisor and Yelp so we could see overlay audio for everything from fitness to eating out.
Nuheara's second-gen smart noise-cancelling IQbuds, Boost, let you change the volume of different sounds in the outside world. So if you want to hear the telly, you can turn it up in your ear or if you're on a busy street you can turn down the kerfuffle.
And last but not least, a Cambridge start-up is licensing software that will allow devices to identify an event by the sound it makes, such as a window breaking, a child coughing or the crackling of a fire. Audio Analytic has partnered with Intel and Hive so expect this advanced sonic detection to be integrated with smart domestic devices soon.
Hear's to innovation: Sony Xperia Ear Duo
You'd be forgiven for thinking Sony's sci-fi- style earphones are some kind of new-age take on a 1990s Bluetooth headset. But these open-ear buds are loaded with innovation and designed for people who want to listen to audio while letting outside noise in.
Control is taken care of entirely through taps and gestures on the touchpads behind your ears. In addition to tapping the left touchpad to play or pause music and holding the right touchpad to activate Siri or Google Assistant, for example, a quick tap triggers Sony's own voice assistant to read out notifications. It will also read the full text of emails, text messages and notifications as they come in. Great for the odd WhatsApp message, not so great when they're relentless.
Thankfully, you can customise which apps are dictated to you via the companion app or switch them off entirely. You can also answer/decline calls, skip tracks and stop messages by moving your head.The awkward design will no doubt split opinion but by blurring the lines between headphones and hearables the Ear Duo is one of the most unique entries into audio, even if they do look a bit like futuristic hearing aids. £174.30, sonymobile.com
LUCY HEDGES