BECKY VARDY was the victim of false allegations that she had been involved in the disappearance of Madeleine McCann after a row with Coleen Rooney over leaks to a newspaper, the High Court heard yesterday.
Rooney, 34, was dubbed 'Wagatha Christie' after she claimed to have posted three false stories on her Instagram and blocked all users — except for Vardy — to see if they were leaked to The Sun.
A message posted on Twitter last October detailed her alleged findings, which concluded: 'It's… Rebekah Vardy's account.'
Fellow Wag Vardy, 38, who was pregnant at the time, denied the accusations and responded with a libel claim which detailed the 'very high levels of public abuse and ridicule' against her.
Her barrister Hugh Tomlinson QC said she felt suicidal, took three trips to hospital due to anxiety, and worried about losing her baby due to the stress.
He added that the social media post from Rooney (pictured) made it clear that the person accused of leaking the stories 'is Rebekah Vardy, the finger is being pointed at her as the villain'.
Mr Tomlinson said: 'The claimant has suffered extreme distress, hurt, anxiety and embarrassment as a result of the publication of the post.
'The abuse that followed made the claimant feel suicidal.'
He added that following police reports of a new suspect in the 2007 disappearance of Madeleine McCann, Vardy 'was the subject of a number of highly distressing publications on Twitter alleging she was the suspect'.
The dramatic ending to Rooney's post was parodied on social media. 'Now I know for certain which individual is selling off our NHS. It's… Boris Johnson,' appeared on Jeremy Corbyn's account last year.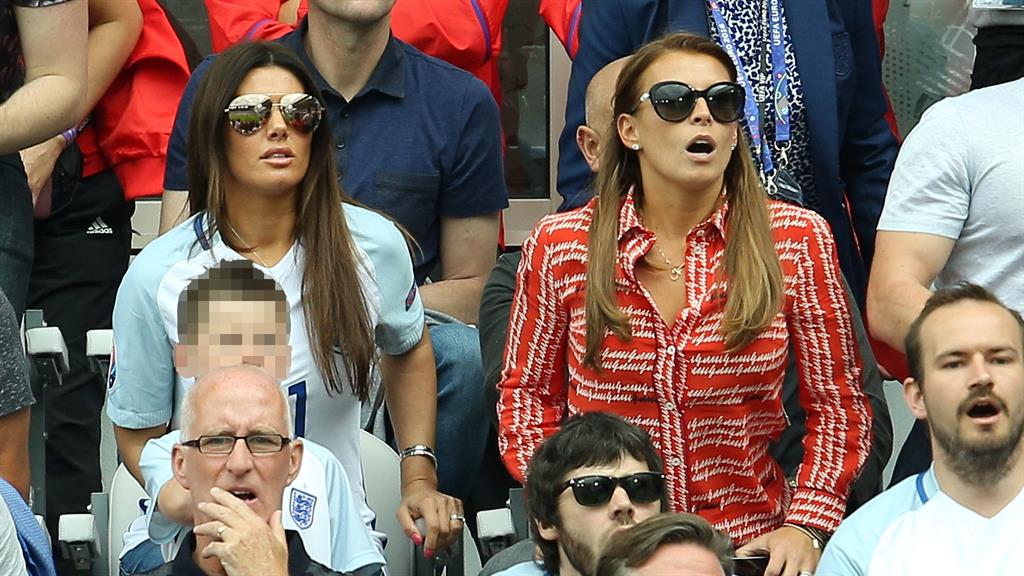 Vardy's husband, Leicester City striker Jamie, was the victim of repeated taunts such as 'your wife is a grass', chanted by opposition supporters, said Mr Tomlinson, who argued that Rooney's post had created a 'highly damaging, false and permanent digital footprint'.
He added that Vardy 'never knows when or where she might be faced with the allegation or reference to the post, which causes her great anxiety and upset'.
Neither woman was at the hearing — Vardy was in Nottingham training for her appearance on next year's Dancing On Ice.
Rooney, wife of former England star Wayne, has denied any wrongdoing. In her written defence filed in October, lawyers argued her post was 'entirely legitimate and justified' and said the stories had been derived from Vardy's account, rather than her directly.
David Sherborne, representing Rooney, said she denied liability for the abuse Vardy received from third parties, adding: 'Such abuse was not foreseeable and is not the responsibility of the defendant.'
Rooney's lawyers also said Vardy had an 'exceptionally close relationship' with The Sun for the purposes of promoting herself or making money.