FROM schools and stations to offices and arts centres, 47 buildings across the capital have won 2019 Royal Institute of British Architects (RIBA) Regional Awards. They set the standard for skilful, show-stopping architecture and are all in the running to receive highly coveted RIBA National Awards, which will be announced on June 27. The list also includes a variety of private homes, ranging from wonderful one-off properties to large-scale housing schemes that stand out from the crowd.
We've picked out some of the runners and riders that have turned RIBA's heads…
Alwyne Place
The judges say: 'The client has worked seamlessly with the architects to help deliver a beautifully curated series of spaces of unusually high quality. A very well thought out, faultlessly executed new home.'
Building a home from scratch is a lengthy process, but by opting for a state-of-the-art prefab, it's possible to cut a significant chunk of time off the length of the project. This construction method provided a practical solution for Reggie Reynolds of Mitzman Architects when designing a house in Alwyne Place, in Canonbury's conservation area.
'My client had lived in and around Canonbury for a long time and her brief was to create a family house with an open-plan living and dining area for herself, her two children and her dogs,' he explains. 'It's on the site of a mid-20th century property, which had been designed by a local architect but poorly extended later and had to be demolished. One of the main challenges was that as the new house was bordered by a school on two sides, we couldn't have windows on the rear elevation. This was solved by designing it round a central courtyard to let light flow deep inside.'
Getting the relevant consents to go ahead was surprisingly easy. 'We asked the local residents' association, the Canonbury Society, for input early on, and my client went to see everyone on the street — and there were no objections,' continues Reggie. 'In my experience, what people normally object to is the disruption caused by builders rather than the actual plans, and our proposition was that we were going to build a prefab home to get the work done as quickly as possible.' The timber shell was made in a factory in Slovenia and went up in just two weeks, minimising disturbance to the neighbours. Providing high levels of thermal performance as well as being completely airtight, it was clad in new bricks to blend in with existing architecture, as the planning department wouldn't have allowed anything else.
Most of the interior surfaces are finished in timber, and walls are painted in pared-down shades.
'Two-thirds of the living space is on the ground floor,' continues Reggie. 'There's an open-plan kitchen, living and dining area, a snug, gym, utility and bedroom, with another four bedrooms upstairs. The biggest issue was that we discovered that the original house had been built on top of the infilled basement of an older one. We had to redesign the foundations on the fly as we had a tight time frame, having already ordered the shell and arranged for the road to be closed while it was delivered.
'Even so, the entire project only took 11 months — six or seven months less than a conventional build. Prefabs can offer real speed and efficiency, and you get exactly what you want, but the sacrifice is that it's harder to change your mind half way through.'
Crossfield Street house
The judges say: 'Its clever layout and use of materials offer a blueprint for transforming similarly awkward urban sites. It is a wonderful family home which offers a calming retreat from the hustle and bustle of city life.'
The black-stained timber exterior of this courtyard house in Deptford's Crossfield Street is a nod to the timber-clad houses prevalent locally in the 18th and 19th centuries. Sitting on a constrained site next to Grade I-listed St Paul's Church and incorporating an original brick wall, it was designed by Jonathan Pile of Oval Partnership Architecture as his own family home. The jury was particularly impressed by the arrangement of the bedrooms and bathrooms, united via an irregularly shaped living space set round a courtyard. Windows have been located to maintain neighbours' privacy while maximising views of the church.
1A Earl's Court Square
The judges say: 'It plays with volume, light and its relationship to the external environment to give a remarkable perception of space.'
In a conservation area, Sophie Hicks designed a sustainable urban house restricted by planning to just two storeys: one at ground level and the other below. Its cast concrete is visually stunning but also energy efficient; by giving rooms high ceilings and including an abundance of aluminium and steel-framed windows and doors with minimal sightlines, she's created a light, spacious home which feels incredibly calm.
Mapleton Crescent
The judges say: 'The quality and level of finishes achieved within the common areas and the flats was a delight to see. This project has set a high benchmark for affordable accommodation.'
Even if you don't know it by name, you'll recognise Mapleton Crescent if you've been near Wandsworth town centre recently. This slender 27-storey tower catches the eye, not just because of its height but also because it's panelled in aqua green terracotta tiles, reflecting light and bringing colour to the skyline. It was designed by Metropolitan Workshop for Pocket Living, a provider of affordable housing to Londoners on low and middle incomes. As such, it comprises 53 compact one-bed apartments, which were sold at 20 per cent below market value and 36 two and three-bed homes for sale at open market prices.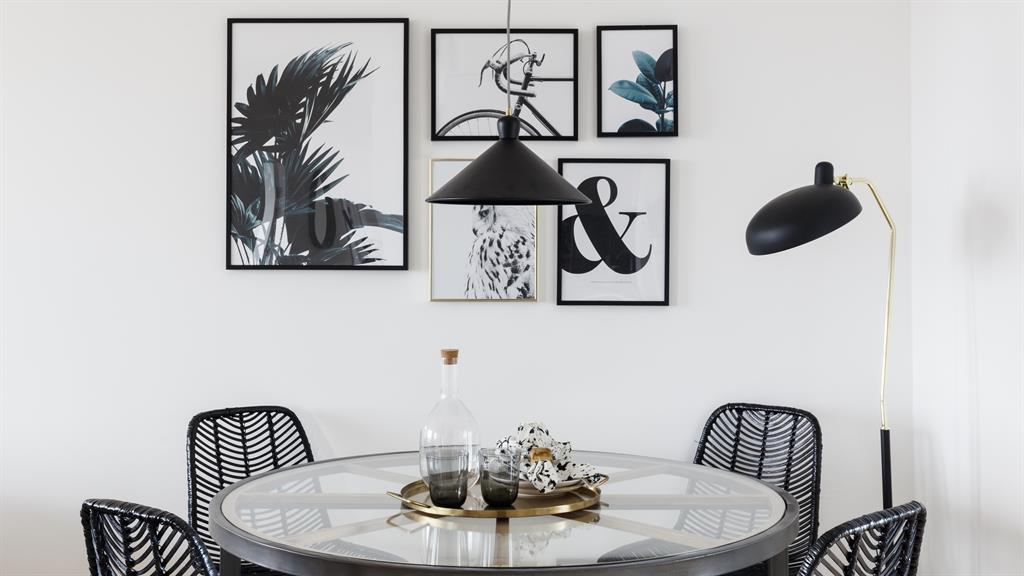 The constraints of the triangular plot — left over after the Southside shopping centre was built in the 1970s and bounded by the River Wandle on one side and a sub-station and road on the other two — were overcome by constructing each flat off-site then craning it into place. Layouts maximise space and light without compromising on quality and feature bespoke joinery, open-plan kitchen and living areas, utility cupboards, tons of built-in storage and floor-to-ceiling windows. A shared roof terrace on the 24th floor provides panoramic views over London, and there's a first floor residents' lounge and secure cycle storage.
■ metwork.co.uk, pocketliving.co.uk
Also on winning form… House in a garden
The judges say: 'The building offers a clever response to a unique set of circumstances, where natural light has been enthusiastically embraced to inform and direct the development of an accomplished piece of architecture.'
House In A Garden, by Gianni Botsford Architects, replaces a dilapidated 1960s bungalow in the back garden of an 1840s Notting Hill villa. Set over the ground floor and two basement levels, it's overlooked by a large plane tree and neighbours on three sides, yet there's no shortage of daylight, thanks to a series of light wells. Grey Carrara marble and Douglas fir timbers are used, but most striking is the sculptural copper roof, rising to an apex above the living space. Bedrooms are accessed via a suspended staircase and the lowest floor contains a swimming pool and sitting area.
See all the winners at architecture.com