FIVE men tried to smuggle half a ton of cocaine worth more than £40million into the UK on a private jet from Colombia, a court heard.
They allegedly posed as music industry insiders and falsely claimed they were going to meet singer Bruno Mars in the South American country.
Instead they were arrested at Farnborough Airport in Hampshire in January, having flown from Bogota, a jury heard.
Border Force staff allegedly found 513 blocks of cocaine, each weighing nearly a kilo, hidden inside 15 suitcases.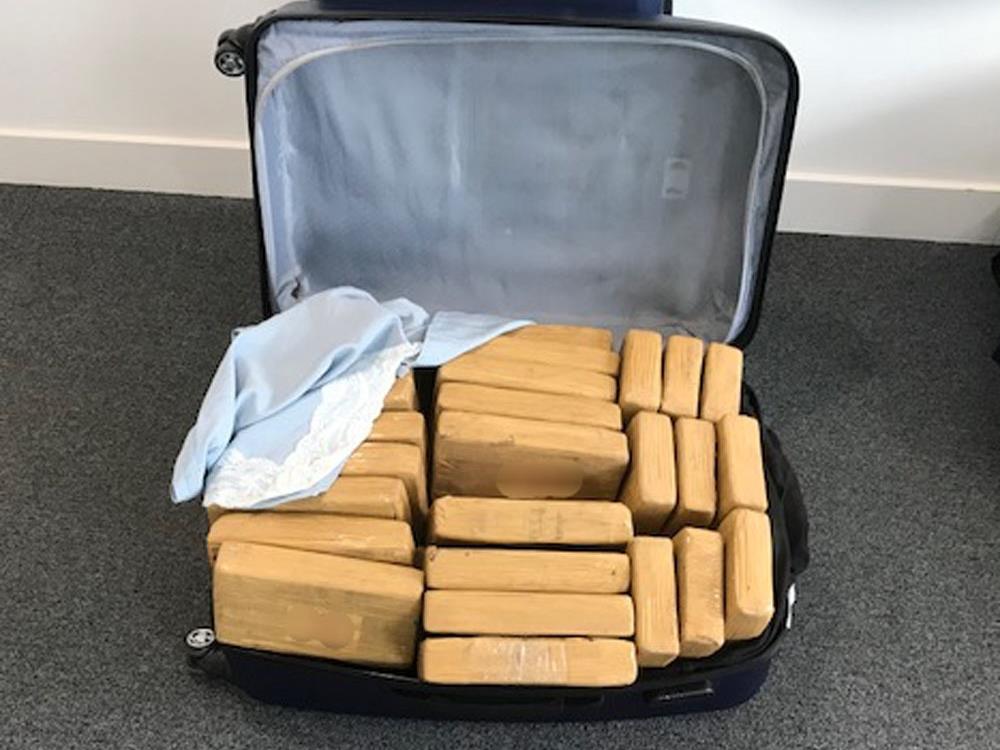 Prosecutor Kerry Maylin said: 'As they were opened, on the top some of them had dirty children's clothes, some had female clothes — not very many because in the main body of those suitcases were wrapped blocks of cocaine hydrochloride, each individually wrapped in about one kilogram weights.'
The cocaine was found to have a purity of 79 per cent and weighed about 500kg in total, jurors heard. 'The value, wholesale, was £15,390,000, but on the street, you can imagine, much much more,' said Ms Maylin.
Brothers Stephen Neil, 53, and Martin Neil, 49, both from Poole, Dorset, deny a charge related to a controlled class A drug. They are on trial at Woolwich crown court in south-east London alongside Italian national Alessandro Iembo, 28, of Bournemouth, and Spanish nationals Victor Franco-Lorenzo, 40, and 56-year-old Jose Ramon Miguelez-Botas. They deny the same offence.
The court was told that Iembo, Martin Neil and Franco-Lorenzo had made an earlier visit to Bogota in December. A woman paid a private jet firm £128,500 in cash for that trip. Ms Maylin said: 'She said they were leaders in the field of cryptocurrency, they were involved in the music industry and that her clients would be meeting Bruno Mars in Colombia.'
Jurors heard that when they returned on December 11 they landed with a number of suitcases but were not stopped. The trial continues.